The Killing's Soren Malling leads the adaptation of Jens Blendstrup's best-selling novel.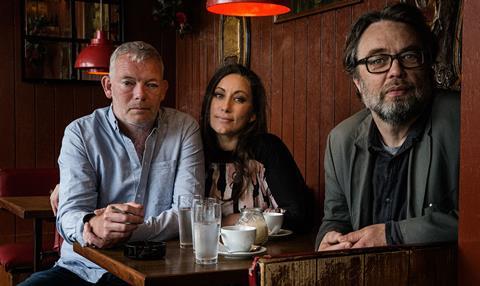 Terribly Happy director Henrik Ruben Genz starts shooting his next film Gud Taler Ud (literal translation:'God Speaks Out') next week in Risskov, Denmark (a suburb of Aarhus).
The film is an adaptation of the 2004 best-selling novel by Jens Blendstrup, the story of a strong-willed patriarch whose family may revolt against him. Bo Hr. Hansen adapted the script.
Soren Malling from The Killing, Borgen and A War plays the protagonist - a psychologist with three sons who are ready to rebel against him - and Swedish singer Lisa Nilsson plays his wife. The cast also includes Marcus Gert, Jesper Asholt, Jacob Kvols and Maria Erwolter.
Signe Leick Jensen and Morten Kaufmann are producing for Toolbox Film, in co-production with Deluca Film and with production funding from the Danish Film Institute. It is produced in partnership with TV 2 and the West Danish Film Fund.
Gud Taler Ud will be released in Denmark in September 2017. No sales company is attached yet.
Genz also directed episodes of The Killing and his latest feature was Satisfaction 1720, which screened in Goteborg earlier this year.