EXCLUSIVE: Picturehouse, Element team on Yorgos Lanthimos' Cannes entry.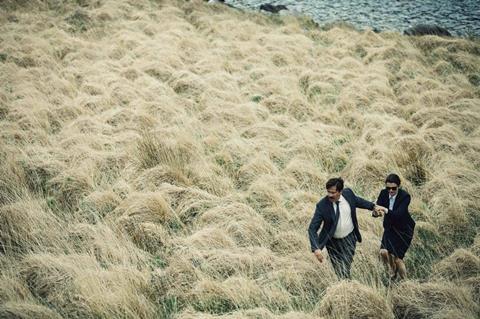 Picturehouse Entertainment and Element Distribution are to jointly distribute Yorgos Lanthimos' anticipated Cannes competition entry The Lobster in the UK and Ireland.
Dogtooth director Lanthimos' English-language debut, a darkly comic and surreal love story set in a near future where finding love is a matter of life or death, is due to be released this autumn.
Colin Farrell, Rachel Weisz, Léa Seydoux, John C Reilly and Ben Whishaw star in the drama written by Lanthimos and Efthimis Filippou and produced by Lanthimos, Ed Guiney, Lee Magiday and Ceci Dempsey.
The Lobster is set in a dystopian near future where single people are obliged to find a matching mate in 45 days or are transformed into animals and released into the woods.
Executive producers are Andrew Lowe, Tessa Ross and Sam Lavender with Isabel Davis as the lead executive for the BFI Film Fund.
The film was developed by Element and Irish finance for the film came from the Irish Film Board with Rory Gilmartin as the lead executive for the IFB. It is also the first film to be supported with BFI's minority co-production funding. Protagonist handles sales.
"I've wanted to work with Yorgos since having my head thoroughly scrambled by Dogtooth in Cannes six years ago," said Clare Binns, director of programming and acquisitions for Picturehouse Entertainment.
"The fact this is the first film Picturehouse Entertainment have gone into Cannes Competition with makes it that much more special. Believe the hype, it's an extraordinary film."
Andrew Lowe, director of Element Pictures Distribution, added: "We are very proud to have worked with Yorgos and his key creative collaborators, together with the extraordinary cast and crew and our brilliant co-producers assembled to make this most unique film."
The duo picked up the rights at script stage.
Film4, Bord Scannán na hÉireann/ the Irish Film Board, Eurimages, the BFI Film Fund, the Netherlands Film Fund and the Greek Film Centre present in association with Protagonist Pictures, with the participation of CANAL+, CINE+ and Aide aux Cinémas du Monde, Centre National du Cinéma et de l'Image Animée, Ministère des Affaires Étrangères et du Développement International, Institut Français an Element Pictures, Scarlet Films, Faliro House, Haut et Court, Lemming Film co-production in association with Limp and with the support of the MEDIA Programme of the European Union.