Telecino Cinema to be given indie producer of the year prize at cinema convention.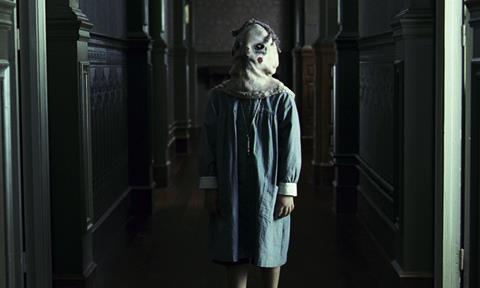 Spanish production company Telecino Cinema will be named Independent Producer of the Year at the 2017 edition of exhibitor conference CineEurope (June 19-22).
The company was founded in 1996, and has worked on seven-time Goya-winning horror The Orphanage [pictured] and the Oscar-nominated The Impossible.
Its credits also include Pan's Lanyrinth, The Spanish Affair, Tad, the Lost Explorer and For Your Own Good.
"For nearly two decades, Telecinco Cinema´s accomplishments have helped it grow into one of the major feature film studios not only in the Spanish market, but in Europe also," said Andrew Sunshine, vice president of the Film Expo Group.
"We are delighted to honor Telecinco Cinema for all of their international success."
CineEurope is a European convention and trade show for European and independent cinema professionals.
The 2017 edition will take place June 19-22 at the Centre Convencions Internacional Barcelona (CCIB) in Barcelona, with the awards ceremony taking place on June 22.
Full list of CineEurope 2017 honourees:
International Distributors of the Year: Lee Jury & Tony Chambers (Walt Disney Studios Motion Pictures International)
International Exhibitor of the Year: Eddy Duquenne (Kinepolis Group)
Comscore European Box Office Achievement Award: Walt Disney Studios' Rogue One: A Star Wars Story
Independent Producer of the Year: Telecino Cinema
CineEurope Founders Recognition Award: Jose "Pepe" Batlle , Joost Bert (Kinepolis), Stephane Monnot (The Coca-Cola Company), Tomas Naranjo (Kelonik), Lauge Nielsen (Pathé), Jaime & Camillo Tarrazon (ACEC), Ad Weststrate