Alexandra Kotcheff and Hannah Leder's Triple F-Rated feature The Planters - the rating given to films directed and/or written by women, which also includes women in significant roles on screen – has been named Film of the Festival at the UK's Raindance Film Festival (September 18-29).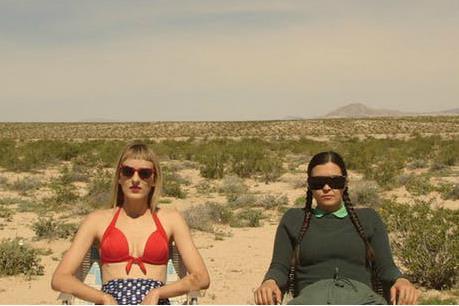 Written, directed and starring Kotcheff and Leder, The Planters is a dark comedy about a reclusive telemarketer who befriends a homeless woman with multiple personalities.
Scroll down for the full list of winners
Mary Jimenez and Bénédicte Liénarddocumentary By the Name of Tania, another F-Rated winner, won best international feature. The film debuted at the Berlinale earlier this year and relays the true testimonials of sex workers.
The best UK feature prize was awarded to On the President's Orders, a documentary directed by Emmy-winners James Jones and Olivier Sarbil about President Duterte's bloody campaign against drug dealers and addicts in the Philippines.
Members of this year's 20-strong jury included Harry Potter director David Yates, Deadpool star Ed Skrein and Yesterday star Himesh Patel.
The 27th edition of Raindance closes on September 29 with Susanne Heinrich's German comedy Aren't You Happy.
Raindance 2019 Winners
Film of The Festival: The Planters
Best International Feature: By the Name of Tania
Best UK Feature: On the President's Orders
Best Documentary Feature: Who Made You?
Discovery Award – Best Debut Feature: Platform
Spirit of The Festival Award: Alice
Best Director: Steve Krikris, The Waiter
Best Performance: Evgeniy Tsyganov, The Man Who Surprised Everyone
Best Screenplay: Miha Mazzini, Erased
Best Cinematography: Bastian Esser, The Real Thing: Real Life in Fake Cities
Best Short of The Festival: Brotherhood
Best UK Short: The Devil's Harmony
Best Animation Short: The Opposites Game
Best Documentary Short: Kamali
Best Music Video: Feet