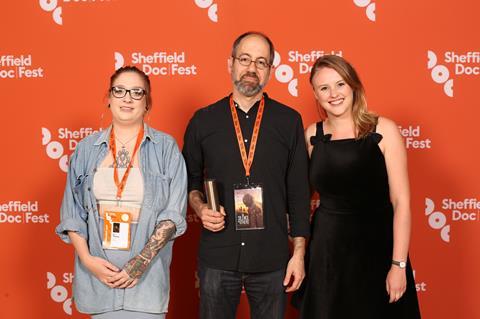 The 25th edition of Sheffield Doc/Fest presented its winners on June 12, with The Silence Of Others by Almudena Carracedo and Robert Bahar taking the Grand Jury award.
The film takes in the struggle of victims of Spain's 40-year dictatorship under General Franco, and their continued search for justice today. It was executive produced by Pedro Almodóvar and his brother Agustín.

Full list of winners below
Screen's review described it as 'a moving salute to the small victories of determined individuals'.
Supported by Screen International and sister publication Broadcast, the award comes with a £2,000 prize.
A special mention went to Bernadett Tuza-Ritter's A Woman Captured, described by the jury as a "troubling but astonishing insight into the under-documented issue of modern slavery."
Other winners
The environmental award went to Jumana Manna's Wild Relatives, which looks at the matrix of people and plant lives between two disparate places, the Antarctic and Lebanon.
The Tim Hetherington award, named in honour of the British photojournalist killed in the Libyan civil war in 2011, was given to Dieudo Hamadi for Kinshasa Makambo, which follows three young Congolese activists in their original efforts to mobilise a rebel generation.
Presenting the award were jury member Dorothy Byrne (head of news & current affairs at Channel 4) and Judith Hetherington, mother of Tim, who described the winner as "highly informative and emotionally engaging." The award comes with a £2,000 prize.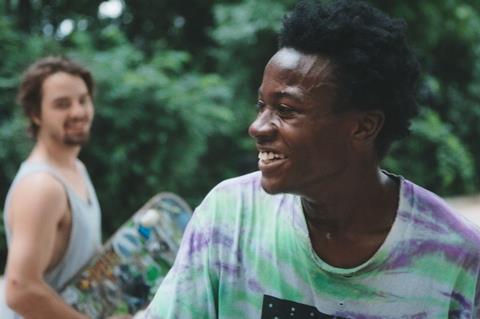 In its second year, the Illuminate award (with £1,000 prize) went to Erick Stoll and Chase Whiteside's América, about three brothers caring for their 93-year old grandmother. Jury member and filmmaker Sophie Fiennes said, "It shows how despite the radical demands of extreme old age there is still the space for nobility and love."
Claire Simon's Young Solitude received a special mention in the Illuminate category.
The Art Doc award went to Ismael Caneppele's Music When The Lights Go Out, with jury member and programmer Ashley Clark saying it "displays a nuanced and original approach to genre and gender, boasting a formal fluidity that matches its striking subversion of coming-of-age-tropes."
Bing Liu's Minding The Gap picked up two prizes – the New Talent award and the audience award, voted for by attendees to the festival. Jill Magid's The Proposal scored a special mention in the former category.
The Youth Jury award with £1,000 prize went to Mohamed Siam for his portrait of a politicised teenager in contemporary Egypt, Amal.
The Short Doc award, also with a £1,000 prize, was won by Ed Perkins' Black Sheep, with Weltschmerz picking up a special mention.
Top amongst pitches competing for a funding prize was Mirror Mirror On The Wall from Sascha Schöberl, which receives £80,000 towards creation of the final film. Megumi Inman's Disappearing Village placed second, receiving a £15,000 contribution.
Hosted by BBC Radio Sheffield presenter Paulette Edwards at the Sheffield City Ballroom, each winner received a Sheffield steel trophy called the Steel Core, created by Sheffield artist Harrison Moore.
Sheffield Doc/Fest 2018 winners
Grand Jury prize - The Silence Of Others (special mention - A Woman Captured)
Environmental award - Wild Relatives
Tim Hetherington award - Kinshasa Makambo
Illuminate award - América (special mention - Young Solitude)
Art Doc award - Music When The Lights Go Out
New Talent award - Minding The Gap (special mention - The Proposal)
Youth Jury award - Amal
Short Doc award - Black Sheep (special mention - Weltschmerz)
Audience award - Minding The Gap
Doc/Dispatch award - Notes From Dunblane: Lessons From A School Shooting
Alternate Realities awards
Virtual Reality award - Face To Face (special mention - Vestige)
Interactive award - The Voice Of The Unicorn (special mention - Terminal 3)

Audience award - Grenfell: Our Home
Pitch winners
Film & TV funding award - Mirror Mirror On The Wall (runner-up - Disappearing Village)
BBC Northern Docs pitch - Knife Crime: The Final Chapter
Real Stories Relationship pitch - The Truffle Trip
Joseph Rowntree Foundation X Guardian pitch - Dom Bush, The Hope That Kills You; Anna Hall, The Poverty Project; May Leng Wei, Five Days At The Food Bank
Channel 4 First Cut pitch - Moving On