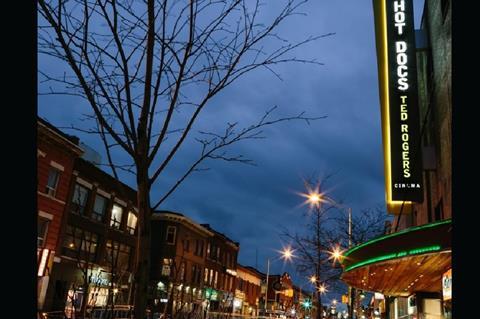 Hot Docs on Tuesday (15) announced the first wave of Special Presentation films for its 2022 iteration running April 28-May 8 in Toronto, a list that includes world premieres of The Talented Mr. Rosenberg and Million Dollar Pigeons.

This year's festival returns to the in-person format and in addition selections will stream to audiences across Canada on Hot Docs At Home.
The Talented Mr. Rosenberg directed by Barry Avrich takes a lurid look into the story of infamous Toronto conman Albert Rosenberg aka the Yorkville Swindler. World premieres include Gavin Fitzgerald's Million Dollar Pigeons about the world of pigeon racing, and The Quiet Epidemic by Lindsay Keys and Winslow Crane-Murdoch, whose investigation into Lyme disease dates back to 1975 and reveals why ticks and the diseases they carry have been allowed to spread globally.
Hot Docs has programmed international premieres of Sundance titles Aftershock, the film by Paula Eiselt and Tonya Lewis Lee about two bereaved Black fathers seeking justice, legislation and medical accountability over maternal health care crises; The American Dream And Other Fairy Tales, the exploration by Walt Disney's great-niece Abigail E. Disney and Kathleen Hughes of growing inequalities in America while Abigail Disney advocates for better pay for Disneyland "cast members"; and documentary competition directing award winner I Didn't See You There, in which filmmaker Reid Davenport sees himself and his world shot from the perspective of his wheelchair.
Sara Dosa's Sundance favourite Fire Of Love, a 2021 Hot Docs Forum alum project and a first look Pitch Prize winner, gets its Canadian premiere and centres on two vulcanologists and lovers who live out their dangerous fascination. Other Canadian premieres include Rachel Lears's Sundance entry To The End profiling the movement by US Congresswoman Alexandria Ocasio-Cortez and others to champion the Green New Deal.