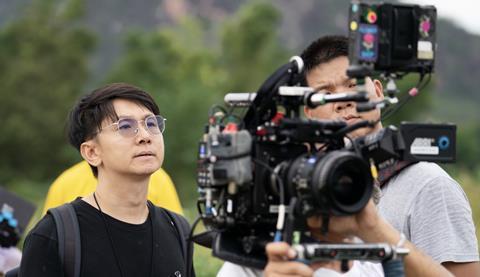 The Wailing director Na Hong-jin is producing a Thai supernatural film, directed by Banjong Pisanthanakun, whose 2013 Pee Mak is Thailand's highest-grossing film of all time.
Major South Korean investor-distributor Showbox announced the project today (September 23) along with news that the film has been pre-sold to The Jokers Films for France.
The film, which deals with shamanism, has the Thai working title of Rang-Zong, meaning 'medium'.
It will be Na's first film since his bombshell Cannes horror title The Wailing in 2016. The Korean filmmaker has been involved since the original planning for the script of the Thai-language film.
Na's production company Northern Cross and Thailand's GDH 559 (Bad Genius) are co-producing.
Thai director Banjong Pisanthanakun debuted with the supernatural photography horror film Shutter, co-directed with Parkpoom Wongpoom and starring Ananda Everingham, in 2004. The film saw remakes in English, Tamil and Hindi – most notably with the English-language remake clocking up $48.5m worldwide.
Horror comedy romance Pee Mak clocked up 10 million admissions, according to GTH. The film made $18m at the box office in Bangkok and Chiang Mai, with an estimated nationwide total of $32m. (Thailand has a flat fee system for selling to regional distributors so box office gross outside major cities can be unreliable or unavailable.)
Rang-Zong (working title) is being backed and locally distributed by Showbox in Korea and GDH 559 in Thailand, respectively. Showbox is handling international sales and is looking at a 2021 global release.
Manuel Chiche, president of The Jokers Films, said: "With Director Na's supervision we strongly believe that Rang-Zong can be a very interesting and frightening movie. Banjong Pisanthanakun is one of Thailand's most interesting directors, and we truly believe he can deliver smart and chilling thrills with this story."
The Jokers Films has previously handled titles such as Bong Joon Ho's Parasite and Park Chan-wook's The Handmaiden.