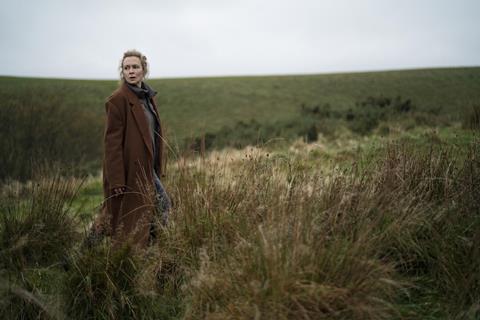 Finland-based firm The Yellow Affair has boarded world sales on psychological thriller Unmoored, ahead of its world premiere next month at the BFI London Film Festival (LFF October 4-15).
The film is the feature debut of Swedish filmmaker Caroline Ingvarsson, and follows a successful TV presenter whose life unravels when she confronts her domineering husband about an accusation against him.
The film will debut in the LFF Thrill strand. It is written by fellow debut filmmaker Michele Marshall, adapted from Hakan Nesser's 2013 novel The Living and the Dead In Winsford.
Mirja Turestedt, Tomas W. Gabrielsson, Kris Hitchen, Sven Ahlstrom and Anna Prochniak lead the cast.
The UK-Swedish-Polish production was produced and financed through Marshall and Naomi Despres' Singapore-based Desmar Pte with Mariusz Wlodarski for Poland's Lava Films and the UK's Winsford Productions, in association with Anagram Sweden. It shot in Poland and the UK in 2021.
The Yellow Affair's slate also includes Toronto Centrepiece selections Chuck Chuck Baby and Je'Vida, Melbourne world premiere The Rooster, Icelandic horror Delirium and Czech Oscar entry Brothers.