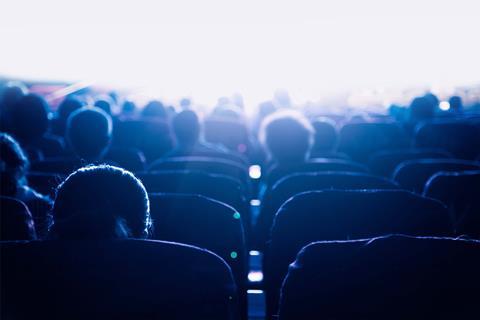 The Global Cinema Federation (GCF), the volunteer-based collective of exhibitors announced at CineEurope in 2017, has outlined its priorities heading into its second year and unsurprisingly the exclusive theatrical window and content theft are chief among its concerns.
GCF, which aims to work with international regulatory bodies to further the goals of its members and whose executive committee includes Wanda-owned AMC, Cinépolis, Les Cinemas Gaumont Pathé, Toho Cinemas, Vue International, CJCGV, and trade bodies NATO and UNIC, has unveiled five position papers explaining its objectives.
"While further issues remain to be explored, these five papers give us our marching orders as we begin our second year of advocacy on behalf of cinemas worldwide," said Cinépolis CEO and GCF chairman Alejandro Ramírez Magaña. CIneEurope takes place in Barcelona from June 11-14.
Theatrical exclusivity
The papers highlight the importance of theatrical exclusivity, maintain that the window is an integral part of commercial terms between exhibitors and distributors, and regard surprise launches of short windows as unfair and unacceptable business conduct.
Referring to a common theme, the GCF notes how the approximately $6bn in streaming revenues in the US in 2016 has not made up for the decline in DVD revenues from a high of $24.9bn in 2004 to $12.05bn in 2016.
The GCF warns against "fixes" by distributors such as the Alice In Wonderland debacle in the UK in 2010 and PVOD experiments in the US and South Korea, which it regards as threats to the expanding international theatrical market.
"Because distributors have moved their attempts to shorten the period of exclusivity around the world in response to market conditions," one paper says, "it is of paramount importance that exhibitors worldwide understand the windows situation in markets around the world."
The paper mentions the introduction of the electronic sell through (EST) window, which it says kicks in less than 74 days after a studio theatrical release in the US in nearly one-third of cases, and urges members to share window tracking data.
Content theft
The elimination of content theft in the US would increase theatrical box office 16%, or $1.3bn annually, according to The Dual Impact of Movie Piracy on Box-Office Revenue: Cannibalization And Promotion, a study authored by Liye Ma, Alan L. Montgomery and Michael D. Smith for Carnegie Mellon University published in June 2015.
GCF extrapolates from that an annual loss in worldwide revenues of $5bn. The federation advises members that at a time when technology is enabling higher quality illegal copies of films, it remains imperative to provide the best possible theatrical experience, educate consumers, increase criminal penalties, and work with advertisers and internet service providers to ensure their actions do not unwittingly enable copyright infringement.
"Movie theft has long been a significant threat to our industry, and technology advances have increased that threat dramatically," another paper says. "However, box office losses to illegal movie copies are not inevitable. We can – and must – work together to reduce movie theft, building on success stories from around the world."
Music rights
The federation also advocates the "long-term goal" of ending the requirement whereby theatre owners strike licence deals with performing rights organisations and pay royalties to such groups.
"In the interim, the Global Cinema Federation will support efforts to secure material reductions in existing tariffs, by sharing information and deploying both (i) factual data about rates in other territories; and (ii) tactics and legal and economic arguments which have succeeded in other territories."
Free international trade
The GCF said it supports free international trade and investment in cinema and advocates sharing local regulations and practices that impact on foreign trade and investments, as well as supporting national endeavours to promote local production and distribution.
Accessibility
The federation believes in championing accessibility for people with disabilities. A paper said: "All guests, regardless of need, should feel welcome in attending our cinemas and should have the opportunity to experience a movie on the big screen. Further, people with disabilities form a large, and potentially growing, segment of the global population. Therefore, aside from it being the right thing to do, exhibitors recognize that guests with disabilities and their family members represent a significant amount of business."
The full position papers are available on the GCF website.