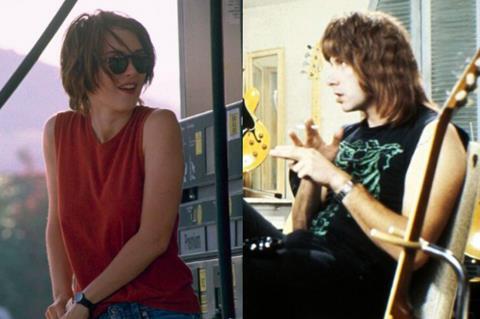 Top brass at next spring's 18th Tribeca Film Festival have scheduled anniversary screenings and cast reunions for This Is Spinal Tap and Reality Bites.
Director Rob Reiner will join his This Is Spinal Tap for the 35th anniversary screening of the mockumentary about the inept British heavy metal band.
Stars and creators Christopher Guest, Michael McKean, and Harry Shearer will perform after the film and take part in an on-stage conversation.
"Spinal Tap proves there is definitely a fine line between stupid and clever," said Reiner.
The festival will present the 25th anniversary of Reality Bites, Ben Stiller's directorial debut and Gen X love-triangle comedy starring Winona Ryder, Ethan Hawke, Janeane Garofalo, Steve Zahn, and Stiller. An on-stage conversation will take place afer the screening, although the festival had not confirmed participants at time of writing.
"Reality Bites was a formative experience in my life," said Stiller. "To have a 25 year anniversary screening is very exciting. Looking forward to seeing the whole cast, and possibly changing the ending so Michael gets Lelaina."
"From the heavy metal bands of the '80s to Generation X in the early '90s, This Is Spinal Tap and Reality Bites didn't just capture the spirit of their respective times – they helped define them," said Paula Weinstein, executive vice-president of Tribeca Enterprises. "We're excited to bring these two films back to the big screen for existing fans and also to introduce them to new audiences."
The screenings belong to a rich tradition of reunions and anniversary events at Tribeca that have included The Godfather and The Godfather Part II, Goodfellas, Schindler's List, and Taxi Driver.
The 2019 Tribeca Film Festival presented by AT&T is set to run from April 24-May 5.