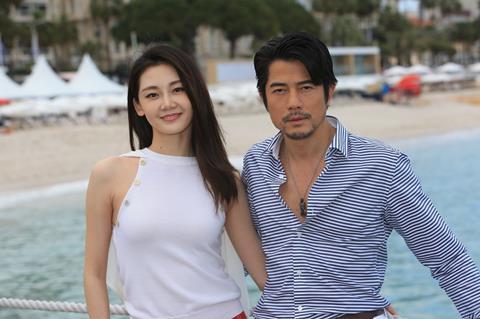 Aaron Kwok and Chinese actress Miao Miao (Youth) will star in Tianying Media's suspense drama June, which is scheduled to start shooting in New York in mid-May.
The film is the feature debut of China-born, New York-based filmmaker Wang Yang, inspired by her award-winning short film The Little Violinist.
Arri China is co-producing the film marking the first time the company has been involved in a Chinese production. The story follows an aspiring cellist growing up in New York's Chinatown whose life is turned upside down when she discovers a secret about her father.
The film was initiated by May Leung through her company Top Trend, Kwok's long-time manager and music producer, who brought the project to Tianying earlier this year.
"We were drawn to the project by the talent demonstrated by Wang Yang as a burgeoning Chinese filmmaker living in New York, and we want to start an initiative whereby first-time feature filmmakers can tell their stories," said Tianying Media CEO Wu Jian. "We will support them with a production platform to produce commercially successful films."
Leung, who is producing the film, added: "We are thrilled to be shooting the movie in New York and keeping the authenticity of the Chinese lives that the movie is portraying. We are mixing talented crew from both sides of the world to help Wang Yang realise her vision."
Arri Media is handling sales for European territories on the film, with the rest of the world handled by Tianying Media.
Established in 2015, Tianying Media collaborates with state-owned Tianjin North Film Group, China Film Group and James Cameron's Tianjin-based Cameron Pace Group China.
The company is developing a film and online TV series based on hit internet novel Mojin Master and has invested in $60m sci-fi action film Shanghai Fortress, directed by Teng Huatao and starring Shu Qi and Lu Han.