Company to produce series of feature with Hung and his son Timmy Hung.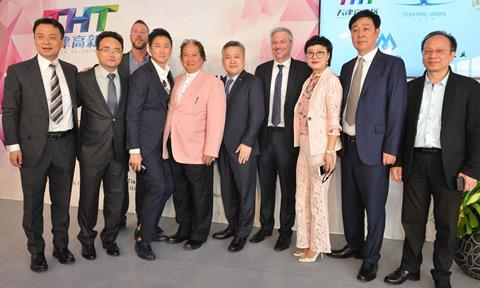 China's Tianying Media unveiled collaborations with Hong Kong action star Sammo Hung and Australian post-production company Post Intelligence Company (PIC) at an event in Cannes on Friday (May 19).
The Tianjin-based company is producing a series of features with Hung and his son Timmy Hung, starting with action comedy Lucky 5. The collaboration with PIC sees the Australian post house work on three of Tianying Media's features over the next three years.
"We hope by creating these cross-cultural collaborations, more international companies will take advantage of the China market by working with Tianjin," said Tianying Media general manager Wu Jian.
Established last year, Tianying Media is the commercially-driven production and financing associate of state-owned Tianjin North Film Group. It aims to invest $100m in international co-productions and is also developing fantasy thriller Demon Hunter and animation Bobby And Husk.