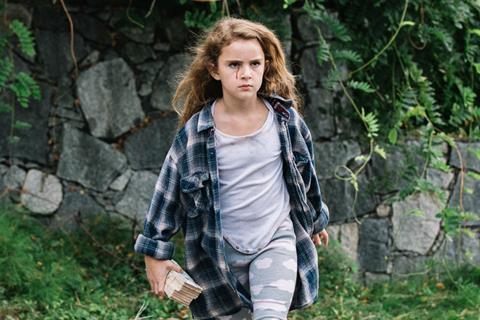 The Toronto deal flow continued to trickle in after the busy first weekend as Well Go USA picked up multiple territories on Freaks and Magnolia pounced on Aniara.
Well Go USA closed a deal in the early hours of Monday (10) for North America, the UK, Australia/New Zealand, and Latin America on TIFF selection Freaks in a seven-figure deal.
Adam Stein and Zach Lipovsky's sci-fi thriller premiered in the Discovery section on Saturday and Well Go plans a theatrical release in 2019. It screens to the public on Monday night.
Emile Hirsch, Bruce Dern, Grace Park, Amanda Crew, and Lexy Kolker star in the story of a disturbed father who locks his seven-year-old daughter in a house, warning her of mysterious dangers outside. When the mysterious Mr. Snowcone convinces the girl to escape, she joins him on a quest for family, freedom, and revenge.
Wise Daughter Films financed Freaks in association with My Way Productions and Storyboard Capital Group. Lipovsky and Stein wrote the screenplay, and Lipovsky, Stein, Jordan Barber, and Mitchell Waxman served as producers.
Executive producers are M. Alan Stein, Rick Alyea, Philip Kim, and Elisabeth Costa de Beauregard. Dylan Marchetti and Doris Pfardrescher of Well Go USA negotiated the deal with CAA and The Gersh Agency on behalf of the filmmakers.
Magnolia Pictures has picked up North American rights to Swedish sci-fi thriller Aniara directed by Pella Kågerman and Hugo LiIja. The film premiered in Discovery last week and screens again on Tuesday (11).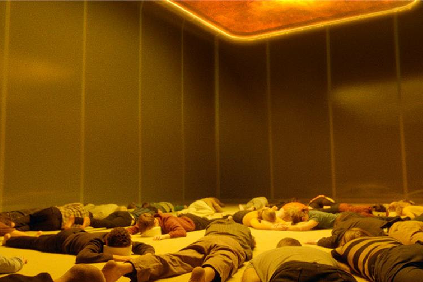 The film is based on the 1956 Swedish Nobel Prize-winner Harry Martinsson's book about colonists bound for Mars who realise they will never return home to their ruined planey after their vessel crashes into debris.
"We are crazy happy that Magnolia is on board this ship," said Kågerman. "We have admired their catalogue for a long time, and are extremely excited that Aniara will now become part of the Magnolia family for our distribution in North America," added Lilja.
Magnolia President Eamonn Bowles said, "We're thrilled to bring this audacious, intelligent vision to audiences. Pella and Hugo have done an amazing job creating a unique world and society aboard a spaceship."
Magnolia senior vice-president John Von Thaden negotiated the deal with Endeavor Content and Fabien Westerhoff at Film Constellation.
Aniara is a Metafilm Stockholm production in co-production with Morretti Films, Viaplay, Film Capital Stockholm Fond and Gotlands Filmfond and Ljud & Bildmedia, in collaboration with Sveriges Television and Vice, with support from the Swedish Film Institute, Nordisk Film & TV Find, EU Programmet Kreativa Europa, and STHLM Debut.