EXCLUSIVE: UK, Germany, Australia, Italy sign up for genre festival hit.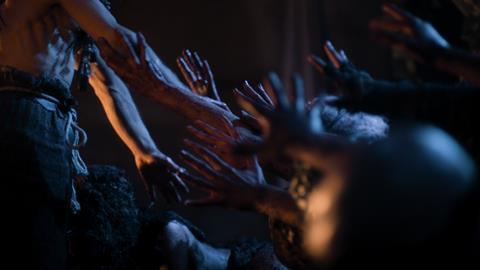 London-based sales outfit The Salt Company has finalised key territory sales on Baskin, the Turkish horror from writer/director Can Evrenol, which debuted at Toronto last September in the Midnight Madness strand.
Baskin has been snapped up in the UK (Vertigo), Australia (Madman), German-speaking Europe (Capelight), Scandinavia (Non Stop), Italy (Blue Swan Entertainment), CIS (Cinema Prestige) and China (VCinema).
IFC picked up US rights and Raven Banner Canadian rights from North American rep XYZ Films.
The film follows a squad of unsuspecting cops who go through a trapdoor to hell when they stumble upon a 'Black Mass' in an abandoned building.
Baskin was released in Turkey on Jan 1 by local distributor Chantier on more than 120 screens and has so far achieved more than 75,000 admissions, a healthy number for a market in which genre titles face significant challenges finding audiences.
Since launching at TIFF, Baskin has played at a further 11 festivals picking up awards including best new wave director at Austin Fantastic Fest and the best director 'Blood Skull' at Morbido Film Festival in Mexico.
Producers are MO Film Produksiyon. Executive producers are Muge Buyuktalas, Todd Brown and Mike Hostench.
James Norrie, partner at The Salt Company said: "Can is a truly visionary filmmaker and with Baskin, he has made a future cult classic of which we are proud to have been a part."
Salt, which is beefing up its genre offering, is also repping Steven Kostanski-Jeremy Gillespie horror The Void and Marcus Dunstan's The Neighbour.