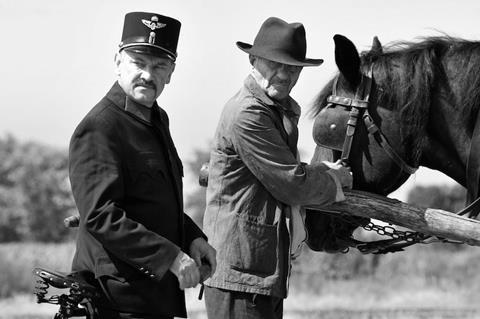 Menemsha Films has confirmed a raft of acquisitions led by TIFF premieres Fig Tree and Redemption.
The Los Angeles-based company is also celebrating its fifth $1m North American box office success in the form of Hungarian drama 1945, the latest in a string of recent box office hits for the distributor.
Fig Tree received its world premiere in Toronto in September. Films Boutique handles international sales on the Germany-France-Ethiopia co-production, which screened in Discovery at and takes place at the end of the Ethiopian Civil War. Aäläm-Wärqe Davidian wrote and directed the story of a Jewish Ethiopian teenage girl who tries to save her Christian boyfriend from being drafted, as she and her family prepare to flee the country.
Boaz Yehonatan Yacov and Joseph Madmony directed TIFF Contemporary World Cinema selection Redemption, which received its North American premiere in Toronto and centres on a devout, middle-aged man who returns to his younger rock star days in order to pay for his daughter's expensive medical bills.
Neil Friedman of Menemsha has also acquired the Czech historical drama Toman, which hails from Ondrej Trojan, the director behind Oscar-nominated Zelary which SPC distributed in the US. The story centres on Zdeněk Toman, a Jewish high-ranking official in post-war Czechoslovakia who ran the secret police and helped the communist party seize power before he was imprisoned, escaped to Venezuela, and became a donor to Israel.
Rounding out the shopping spree is the dystopian drama series Autonomies from Israeli television powerhouse Keshet. Menemsha has picked up worldwide film festival distribution rights to the dystopian drama series that takes place in an alternate Jewish state in which ultra-Orthodox Jews have broken away.
Turning to recent box office performance in the US, Friedman described reaching the $1m mark with the black-and-white 1945 as "our proudest moment". Ferenc Török's film takes place in the aftermath of the Second World War as two Orthodox Jews bearing mysterious boxes arrive at a Hungarian village where wedding preparations are underway.
The box office success for 1945 follows Menemsha's other $1m hits, recent releases The Women's Balcony and Dough, and Gloomy Sunday and The Rape Of Europa.