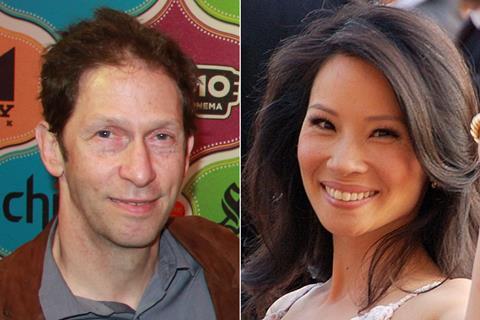 Tim Blake Nelson and Lucy Liu are set to star in Canadian sci-fi The Invisibles, which UK-based sales firm Metro International Entertainment is launching at the Cannes Pre-Screenings (June 21-25).
Written and directed by UK-born Canadian director Andrew Currie, the film is set in an alternate reality and will shoot in Toronto in October 2021.
It centres on a couple facing the end of their marriage, when the husband literally starts to disappear. As he fades from existence he discovers a new world of people who have disappeared just like him, and who exist in an alternate reality sharing the same physical space as the real world, but without the ability to impact it. Nathan Alexis, whose credits include the CW series Trickster, is also in the cast.
Currie, whose previous features include 2015 comedy The Steps starring James Brolin and Emmanuelle Chriqui, has co-written the script with Colin Aussant. The Invisibles is being produced by Canada's Mary Anne Waterhouse of Quadrant Motion Pictures and Lee Kim of Resolute Films and Entertainment.
"Andrew and Colin have developed a truly unique and distinctive creative vision that we are confident will resonate throughout the world," said Metro CEO Will Machin, who described the film as a "life-affirming sci-fi fantasy about love and resilience".
The film joins a Metro International slate which includes 37 Heavens, about Jackie Kennedy's romance in Cambodia after her husband's murder; and The Laureate, a biopic of UK poet Robert Graves starring Tom Hughes, Dianna Agron and Laura Haddock.