Arsinee Khanjian, Anne Muylaert also onboard portmanteau project.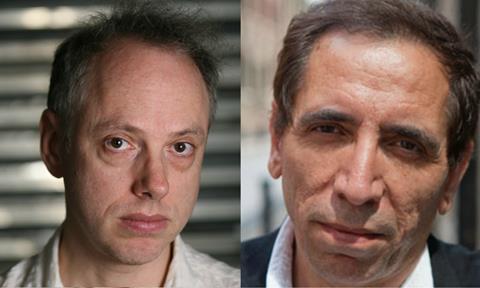 US director Todd Solondz, Iranian filmmaker Mohsen Makhmalbaf, actress-screenwriter Arsinee Khanjian and Brazilian director Anne Muylaert have arrived in Jerusalem to begin pre-production on an ambitious portmanteau feature set against the backdrop of the Old City.
Titled The Quarters, the picture will capture the four different districts of the Old City - Jewish, Muslim, Christian and Armenian - through the eyes of an outsider with ethnic or religious ties to the neighbourhood.
Set against the backdrop of the Jewish Quarter, Solondz's contribution will revolve around a 13-year-old American Jewish boy who reluctantly comes to Israel for the first time to perform his Bar Mitzvah. Makhmalbaf will tackle the Muslim Quarter with a tale of four friends who decide to run away together because they fear the religious divisions around them will eventually drive them apart.
Muyleart's story revolves around a hairdresser from Rio de Janeiro who makes a pilgrimage to Jerusalem with her 17-year-old daughter to get over her cheating ex-husband. Khanijian follows a young Parisian girl of Armenian origin who visits the city to help her grandfather pack up the family photography business.
The four filmmakers have come to the city during the festival to location scout and work on their screenplays, which are still works-in-progress, under the guidance of Israeli filmmaker Eran Riklis in the role of artistic director.
The project has been developed by Gal Greenspan, Roi kurland and Maya Fisher at Green Productions together with Scott Berry of Impulse Pictures. Greenspan says it is continuation of continuation of Green Production's interest in exploring the city through the eyes of outsiders. "Despite its limited physical size, the Old City is a busy and fascinating space, a maze of identities and conflicts, which has so many interesting and exciting stories to tell," says Greenspan.
The project is in collaboration with Paul Scherzer's Six Island Productions in Canada, Brazil's Migdal Films and Israeli distributor and exhibitor United King Films. Jerusalem Film Festival (JFF) will host a panel with the directors and producers on Sunday (July 16) to officially launch the project.