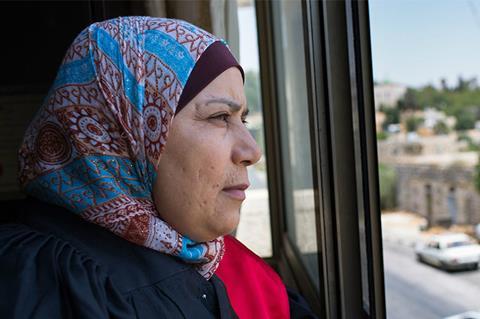 Specialist UK distributor Together Films has boarded Erika Cohn's documentary The Judge, about the first female judge appointed to an Islamic Shari'a law court in the Middle East.
Together will release the film in 15 to 20 sites across the UK on November 23, with select screenings across wider Europe. Its release coincides with November's Islampohobia Awareness Month in the UK, at a time when anti-Muslim incidents are on the rise, according to monitor group Tell Mama.
The documentary follows the appointment of Kholoud Al-Faqih to the courts, her early years as a judge and her struggle to prove her legitimacy amongst constant attempts to marginalise her. She uses her position of power to support women facing injustices, and redefine how Shari'a law treats, perceives and respects them.
The Judge premiered at Toronto International Film Festival in 2017, and has since played events including Denmark's CPH:DOX and Hong Kong International Film Festival.
It is also produced by Cohn, whose previous credits as a producer include Sundance 2015 title In Football We Trust.
Together were recently nominated for specialist film campaign of the year at the Screen Awards 2018 for Unrest. The awards take place on November 29 in London.