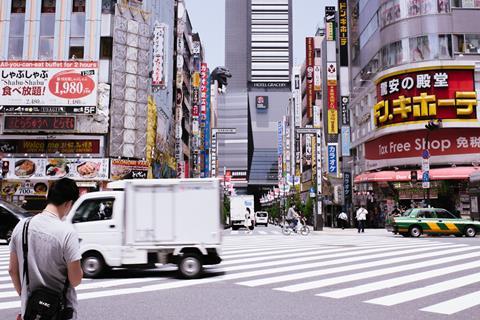 TIFFCOM, the content market that runs alongside Tokyo International Film Festival, will take place as an online-only event for the third consecutive year from October 25-27.
Organisers confirmed the move today (June 23), which reflects Japan's cautious reopening of its borders in the wake of the Covid-19 pandemic. However, Tokyo International Film Festival has committed to return as a fully physical event from October 24 to November 2.
TIFFCOM first went virtual in 2020 due to the pandemic but its decision to remain online for a third year comes as other film markets and festivals return to in-person events.
It was only two weeks ago that Japan began allowing tourists from select countries to return to the country after two years of border restrictions but only under strict conditions such as mandatory mask-wearing and being chaperoned by local guides for their entire stay.
International productions were also totally shut out of Japan for two years before the country began allowing them back from late March. Business travellers require temporary visa sponsorship from a local business partner.
TIFFCOM said this year's online offering would continue to include exhibitor information pages, a searchable list of participants and a virtual schedule. New services include the ability for participants to share their "interests" to help facilitate meetings; tailored recommendations; and introductions between buyers and exhibitors by TIFFCOM on request. Online screenings and seminars will be available to be streamed around the clock.
According to TIFFCOM's annual report, 313 exhibitors and 584 buyers attended the virtual market in 2021, both up 25% on the previous year when it first went online. Some 2,536 business meetings marked a 38% increase on 2020 and amounted to a total value of $31.5m, up 40% year-on-year.