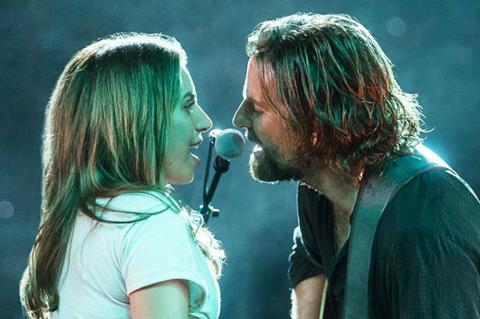 This year's Tokyo International Film Festival (TIFF, October 25-November 3) will open with A Star Is Born and close with Godzilla: The Planet Eater, the final entry in the animated Godzilla trilogy.
A Star Is Born, Bradley Cooper's directorial debut in which he also stars with Lady Gaga, recently premiered at the Venice film festival before moving on to Toronto. The film is scheduled for a December 21 release through Warner Bros in Japan
Produced by Japan's Toho, Godzilla: The Planet Eater is co-directed by Kobun Shizuno and Hiroyuki Seshita and is scheduled for Japanese release on November 9.
TIFF has also added a Gala Screening event on October 29, during which it will present the world premiere of Yukihiko Tsutsumi's The House Where The Mermaid Sleeps, starring Ryoko Shinohara and Hidetoshi Nishijima. Based on a novel by Keigo Higashino, the mystery drama revolves around a soon-to-be-divorced couple whose daughter falls into a coma.
TIFF is also adding a new screening venue this year, Hibiya Step Square, in addition to its regular venues Roppongi Hills and EX Theater Roppongi.