Antwerp musician Tom Barman, founding member of cult rock band dEUS, is setting aside time to devote to his film work and has three film projects at early stages.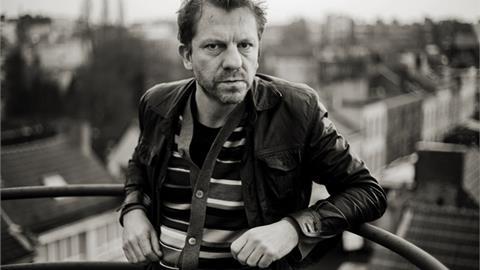 Barman is currently writing the screenplay for The Alcoholics. This will be his first feature as a director since his Antwerp-based debut feature Any Way The Wind Blows in 2003.
The film is being made through Savage Film. Barman hopes to shoot it next summer.
"The funny thing is that there is very little drinking in. Almost none apart from the first five minutes," Barman said of Alcoholics. He is promising a film with "a very fast pace and a nervous energy".
The Alcoholics will aim "to show the effects of addiction in an unambiguous way".
The main character John Carrol (41) has had enough of being a janitor in a Miami nightclub. He takes a deal to act as a drugs mule to Spain but it goes horribly wrong and he finds himself on the run from murderous gangsters.
One of the other film projects is called Pull Handle To Open, about a young woman in her early 30s who "goes slowly insane".
The third project, which may turn into a TV series, is a drama about the battle to stage the 1972 world chess championship between American Bobby Fischer and Soviet Grandmaster Boris Spassky. The match has been the subjects of several books and films but Barman is coming at the subject from a new angle. His film will be based in Antwerp and will focus on a local politician who tries to bring the chess players to the city in the face of ferocious competition.
"I think there is a lot of tension there, a lot of humour," said Barman,
The links between Barman and The Alcoholics producer at Savage Film, Bart Van Langendonck, go back a long way. Not only did van Langendonck promote Barman's early concerts in his days as a music booker but they were acquaintances as kids.
"I've known Bart since I was 14," recalled Barman. "He was the boyfriend of the best friend of my older sister. They were the older generation, already smoking and drinking - and I was still hanging around."
Explaining his long hiatus from directing, Barman pointed to the demands of his music career. As he acknowledged, since he made Any Way The Wind Blows, the film industry has blossomed in Flanders with Oscar nominations and a huge spike in popularity at the box office.
"For the first time maybe ever in Flanders, there is something like a film industry," he said. "The tax shelter is creating a lot of possibilities…I am going to try to catch up."
Barman also has a jazz band, TaxiWars, which has an album coming out in April. At this year's International Film Festival Rotterdam (Jan 21-Feb 1), he is hosting an evening talk show in which he interviews filmmakers with movies in the Festival.
In 2015, Barman will be touring extensively with dEUS and spending much of his time on his music. In 2016, he has already set aside time to make The Alcoholics.
"Definitely, 2016 is a film year," Barman said.
How will his band members react to his absence? "It is difficult. It all depends what they do themselves. Our guitar player has myriads of little projects and bigger projects. The drummer and the base player find it harder because then they have to do session work…but they arrived in the band exactly in the year Any Way The Wind Blows so it (the filmmaking) is hardly a surprise to them."