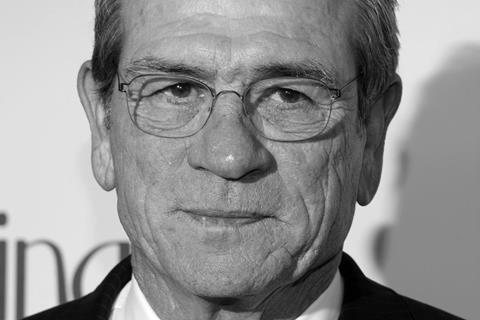 Tommy Lee Jones will head the competition jury for this year's Tokyo International Film Festival (TIFF), which announced its full competition line-up today.
The US actor, who will next be seen in Ron Shelton's Just Getting Started, heads a jury that also includes French director Martin Provost, Iranian filmmaker Reza Mirkarimi, Chinese actress Zhao Wei and Japanese actor Masatoshi Nagase.
The 15-title competition line-up includes German director Margarethe von Trotta's Forget About Nick, Malaysian filmmaker Edmund Yeo's We, The Dead and Chinese director Dong Yue's The Looming Storm, along with two world premieres from Japan – Takahisa Zeze's The Lowlife and Akiko Ooku's Tremble All You Want (see full list below).
As previously announced, Fumihiko Sori's Fullmetal Alchemist will open the festival, while An Incovenient Sequel: Truth To Power will screen as the closing film.
Oscar and Bafta-winning musician Ryuichi Sakamoto (The Last Emperor) is the recipient of this year's Samurai Award.
In addition to regular sections Asian Future, Japanese Cinema Splash and Japan Now, highlights of the festival include animation focus World of Keiichi Hara, the World Of Steven Soderbergh, Taiwanese Cinema Renaissance, Godzilla Cinema Concerts and A Tribute to the Musical. The new Midnight Film Festival section includes a tribute to late horror meister George A. Romero.
Crosscut Asia will screen a selection of Southeast Asian films recommended by leading Southeast Asian filmmakers such as Tran Anh Hung, Garin Nugroho and Eric Khoo.
The Tokyo International Film Festival, which celebrates its 30th anniversary this year, will run October 25-November 3 in the Roppongi Hills complex. Japan Contents Market, which includes film and TV market TIFFCOM, will run October 24-26 at Sunshine City in Ikebukuro.
TOKYO INTERNATIONAL FILM FESTIVAL 2017 COMPETITION LINE-UP:
We The Dead (Aqerat) – dir, Edmund Yeo (Malaysia) WP
Crater – dir: Silvia Luci, Luca Bellino (Italy) IP
Euthanizer – dir: Teemu Nikki (Finland) AP
Forget About Nick – dir: Margarethe von Trotta (Germany) WP
Grain – dir: Semih Kaplanoglu (Turkey, Germany, France, Sweden, Qatar) AP
Gutland – dir: Govinda Van Maele (Luxembourg, Germany, Belgium) AP
The Home – dir: Asghar Yousefinejad (Iran) IP
The Looming Storm – dir: Dong Yue (China) WP
The Lowlife – dir: Takahisa Zeze (Japan) WP
Maryline – dir: Guillaume Gallienne (France) IP
Namme – dir: Zaza Khalvashi (Georgia, Lithuania) WP
Ship In A Room – dir: Lyubomir Mladenov (Bulgaria) WP
Sparring – dir: Samuel Jouy (France) AP
Sveta – dir: Zhanna Issabayeva (Kazakhstan) WP
Tremble All You Want – dir: Akiko Ooku (Japan) WP
WP – world premiere
IP – international premiere
AP – Asian premiere