Park Chan-wook and actor Song Kang-ho are reportedly on a blacklist created by president Park Geun-hye's office denying them government support.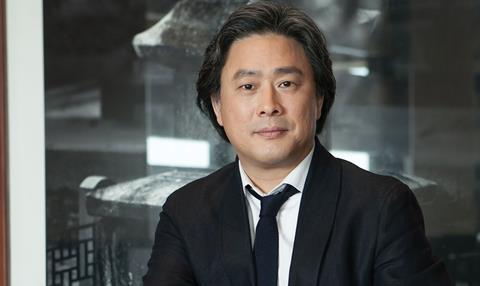 South Korean politicians are up in arms over allegations that president Park Geun-hye's office created a blacklist of artists to be denied government support.
The list is reported to include Cannes-awarded director Park Chan-wook (Old Boy) and top stars such as Song Kang-ho (Snowpiercer), who was made a member of the Academy of Motion Picture Arts and Sciences (AMPAS) last year.
Korean daily newspaper Hankook Ilbo broke the news Wednesday (October 12) that it had obtained the 100-page document, listing a total of 9,473 artists. The president's office reportedly sent the list to the Ministry of Culture, Sports and Tourism in May 2015, requesting that the artists should be denied financial and logistical support.
On Monday (October 10), in the midst of the Korean National Assembly's ongoing annual inspection of government offices, representative Do Jong-hwan of the Minjoo Party, a former poet, made public transcripts of conversations at the Arts Council Korea, which appeared to acknowledge the existence of the blacklist.
The document lists artists who either protested against the government's handling of the 2014 Sewol ferry disaster that resulted in the deaths of 304 people; supported Minjoo Party leader Moon Jae-in in his 2012 presidential bid; or supported current Seoul mayor Park Won-soon in his 2014 election.
Park Chan-wook and Song Kang-ho both participated in a group declaration on May 1, 2015 protesting against the handling and aftermath of the Sewol disaster, along with directors Kim Jee-woon (Age Of Shadows) and Ryoo Seung-wan (Veteran) and producer Kang Hye-jung.
All the 594 arts and culture personages who signed that same declaration are reported to be on the blacklist.
Actors who also signed the declaration include Kim Hye-soo (Coin Locker Girl), Park Hae-il (The Host) and Kim Tae-woo (Like You Know It All).
According to Yonhap news agency, ruling party legislators are saying the blacklist is a "dubious document…pieced together" from documents which were already made public on the internet, and that some of the names on the list have actually received support from the government.
Opposition party legislators are calling for further investigation and possible impeachment of the president.
In recent years, international film festival organisers have shared stories about being under pressure from Korean government agencies to not invite certain films and people. It is understood travel support and other funding has been withdrawn, although those reached for comment declined to go on the record.