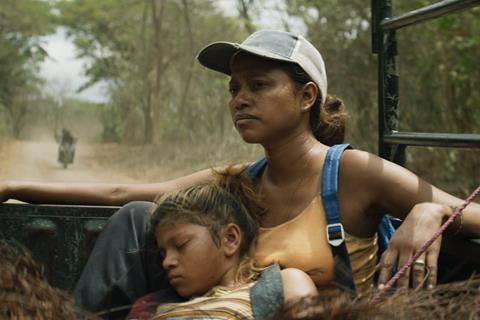 The TorinoFilmLab (TFL) kicks off the 15th edition of its international co-production market TFL Meeting Event this week, showcasing 30 feature film projects between November 24-26.
TFL Meeting Event will present 20 titles that have taken part in TFL's nine-month scriptwriting programme ScriptLab, comprising 14 debut scripts, two sophomore titles and four mature projects. Each participant has been guided on the development of their scripts through five online and residential workshops. The ScriptLab titles were revealed in March.
Another 10 projects will be presented from TFL's FeatureLab strand for films at a more advanced stage. The teams behind each of the projects have been coached various aspects of filmmaking, from writing to production, directing and distribution through three workshops over the past six months. The FeatureLab titles were announced in April.
The 30 projects at the TFL Meeting Event this year come from 26 countries. In total, 43 screenwriters, directors and producers are taking part from the selected projects, of whom 24 are women, 18 men and one non-binary. Over 250 industry execs are attending the co-production market.
In addition to its training courses, TFL offers prizes worth a total of €294,500 to ScriptLab and FeatureLab projects that will be awarded during its Award ceremony on Saturday November 26.
Previous recent ScriptLab titles to earn international recognition include Carla Simon's 2022 Berlin Golden Bear winner Alcarras and fellow Berlin competion title A Piece Of Sky by Michael Koch.
Comedy focus
For the first time, ScriptLab has reserved an entire working group for the comedy genre, which can be seen in projects such as Singaporean dark comedy Amoeba by the director Siyou Tan and surreal family comedy Five Times My Father Forgot his Bag by Dragomir Sholev. ScriptLab also includes titles such as Warrior by Ukrainian Masha Kondakova focused on a female sniper on break from combat, and Sealskin by Irene Moray from Spain, a story about body dysmorphism with a touch of magical realism.
The quest for social, historical, class and gender identity is found in some of the FeatureLab projects, including The Future Is An Elder Cow by the Greek director Janis Rafa – a previous participant in ScriptLab 2021, Weightless by the Italian director Sara Fgaier, and Glory B, a film set in the time of the Byzantine Empire, presented by a Greek team together with the co-screenwriter Luigi Campi.
Seven titles that were previously developed at TFL will play in the adjacent Torino Film Festival, including Laura Baumeister's Daughter Of Rage, which previously premiered at Toronto, Ukrainian director Dmytro Sukholytkyy-Sobchuk's Pamfir, which debuted in Directors' Fortnight at Cannes, and Unrest, which won Swiss director Cyril Schäublin the best director prize at the Berlinale.
TorinoFilmLab is organised by The National Museum of Cinema, with the support of Creative Europe - MEDIA Subprogramme of the European Union, MiC Ministero della Cultura, Regione Piemonte and Città di Torino.