Massoud Bakhshi's Yalda wins two prizes at the event.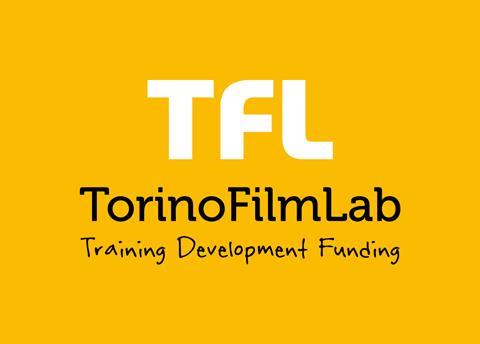 Production awards worth more than €470,000 were handed out at the 2016 TorinoFilmLab Meeting Event (Nov 23-25), held within the Torino Film Festival.
Three films were awarded TFL co-production awards worth €50,000 each; Danielle Lessovitz's Port Authority; Maya Da-Rin's The Fever and Massoud Bakhshi's Yalda.
Yalda also took home the audience award, voted for by attendees at event, worth €30,000.
Tehran-born Bakhshi's feature debut, A Respectable Family, premiered at Cannes in 2012.
The international jury, which was chaired by the Venice Film Festival's Artistic Director Alberto Barbera, also awarded production awards worth €40,000 each to three films; The Guest by Duccio Chiarini; The Orphanage by Shahrbanoo Sadat and The Staffroom by Sonja Tarokić.
New award
A new prize this year was the LAGO development award, worth €5000, which went to Jan-Ole Gerster's Imperium.
Apprentice by Boo Junfeng, Felicity by Alain Gomis, Jesús by Fernando Guzzoni and The Wound by John Trengove won audience design fund awards worth €40,000.
The post-production award, which gives the winner access to post-production services at the Filmmore facilities worth €5000, went to Gal Greenspan from Green Productions, producer of Shake Your Cares Away by Tom Shoval.
Finally, the digital production challenge award went to Zama by Philippe Lacôte.
The TorinoFilmLab event is a three-day international co-pro market and public presentation of the projects developed in the TFL programmes during the year.
Several of the filmmakers involved in TFL previewed their projects at the Coming Soon event. The nine films featured were:
Cargo by Gilles Coulier
Developed both at Torino Film Lab and Cinefondation in Cannes, this family drama is the debut feature of Gilles Coulier, who made a name for himself with short films at the Cannes Film Festival and directing Belgian TV show Bevergem. No sales attached. Produced by 100% Halal and De Wereldvrede.
La Holandesa by Marleen Jonkman
Relationship drama about a couple who have an enormous fight while hiking in Chile. Now shooting, no sales attached. Produced by Smarthouse.
The Wound by John Trengove
This winner of the 2014 TFL Production Award tells the story of a South African teen who travels to the rural settlement of his family's origin to be circumcised in a traditional rites-of-passage ceremony. During the trip he falls in love with his mysterious caregiver. Has found coproduction partners in Germany. World sales handled by Pyramide. Produced by Urucu media.
Thick Lashes of Lauri Mäntyvaara by Hannaleena Hauru
Teen love triangle drama about a 17-year-old hockey star. Director Hannaleena Hauru's short movies have been shown in Cannes and Berlin and this is her debut feature. Developed with the help of TFL and Cinefondation. International Sales are managed by Premium Films. Produced by Aamu film company.
Beast by Michael Pearce
Dark fairy tale starring Jesse Buckley from the recent BBC adaptation of War and Peace. No world sales attached. Produced by Agile films.
Barrage by Laura Schroeder
Second feature for the director, which stars Oscar hopeful Isabelle Huppert. No sales attached. Produced by Entre Chien et Loup and Red Lion.
Land by Babak Jalali
This Native American drama first came to prominence five years ago when it won the production award at TFL, though an arduous casting process followed. No sales attached. Produced by Asmara Films.
Felicity by Alain Gomis
Inspired by a trip to Congo where the director met with local band Le Kasai Allstars, this is a movie about a singer named Felicity. Gomis' last film, 'Aujourd'hui', was at the Berlinale. Sales are handled by Jour de fete. Produced by Andolfi, Granit and Need films.
Sal by William Vega Donneys
Part western, part post-apocalyptic movie, Sal tells the story of an outsider looking for his dead father's legacy. Financed through Colombia Film Fund, Sal was developed thanks to TFL and Cinefondation in 2012, but is still looking for 20% of it's budget. No sales attached. Produced by Contravia films.