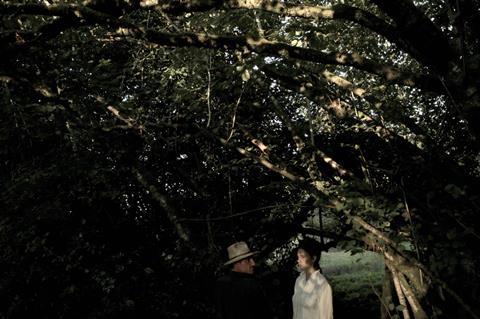 Cyril Schäublin's Swiss project Unrest and Andrei Tănase's Romanian drama Victus received the TorinoFilmLab's production awards of €40,000 each on the final night of TFL's Meeting Event on November 23.
The three-day event served as a showcase for the new projects developed within each of the TFL programmes, and as a pitching platform attended by international festival representatives, distributors and sales agents.
Three €50,000 co-production awards, funded by Creative Europe's MEDIA programme, were presented to Fabián Hernández's A Male (Colombia-Netherlands), Veronica Nicole Tetelbaum's Houses (Israel) and Marian Mathias' Runner (Germany-France-US).
Furthermore, the three €40,000 recipients of the Audience Design Fund, presented to completed feature projects using innovative distribution strategies were: Roberto Salinas' Cuban Dancer (Italy-Canada-|Chile), Philippe Lacôte's La Nuit De Rois (France-Canada-Ivory Coast) and Maura Dal Pero's Materna l (Italy-Argentina).
Deepak Rauniyar'sThe Sky Is Mine, a collaboration between partners from Nepal, Norway, Germany, the Netherlands and Singapore, won the inaugural €50,000 TFL World Co-Production Fund Award, supporting the making of a feature film by an experienced filmmaker.
Additionally the TFL White Mirror award, a €3,000 writing grant aimed at supporting stories that tackle environmental issues and sustainability was presented to Sarah Arnold's Wild Encounters (France-Switzerland).
The Hamilton Behind The Camera award, a €5,000 prize (that includes a wristwatch) aimed at supporting the development of a Scriptlab project and granted by the Swiss watch brand was presented.to Bayu Prihantoro Filemon's The Songsmith.
The €8,000 CNC award for a project in the ScriptLab programme was handed to Michael Wahrmann's Painless. Lkhagvadulam Purev-Ochir's Ze received a special mention.
The €6,000 ArteKino international prize, supporting further development of FeatureLab project, was awarded to Schäublin's Unrest.
Schäublin and Unrest producer Michela Pini also won the Amsterdam Post Lab award which includes €5,000-worth of image post-production at Filmore, a further €5,000 sound post-production at Posta and a scholarship for Pini at the2020 APost Lab workshop.
The Sub-ti Award, providing subtitles in English, Italian or German to a FeatureLab project went to A Male, while the Sub-ti Access Award, providing subtitles for deaf and hearing-impaired and audio description for the blind and visually impaired as well as audio subtitles went to Min Bahadur Bham'sA Year Of Cold.
TorinoFilmLab is an initiative of Italy's Museo Nazionale del Cinema, and is supported by the Creative Europe, MiBACT - Direzione Generale Cinema, Regione Piemonte and Città di Torino.
Five new features
In the Coming Soon night of the Meeting Event, held on November 23, TFL revealed full details of the five projects at various stages of production that have been developed in its programmes.
They are:
Semina il vento (France-Italy-Greece)
Dir: Danilo Caputo
Prod cos: Okta Film, JBA Production
A family drama about a woman returning to her village. Now in post-production scheduled to be ready in December. Pyramide International is handling sales.
Cuban Dancer (Italy-Canada-Chile)
Dire: Roberto Salinas
Prod co: Indyca
A documentary following four years in the life of a Cuban classical dancer and his family as he moves from Cuba to New York for his career. Post-production will start in early December. Filmoption is handling sales.
Noche De Fuego (Mexico-Germany-Brazil-Switzerland)
Dir: Tatiana Huezo
Prod co: Pimienta Films
The mothers of three young girls disguise them as boys in a rural town plagued by violence. The film is now in post and is scheudled to be ready in January. The Match Factory has international sales rights.
La Nuit Des Rois (France-Canada-Ivory Coast)
Dir: Philippe Lacôte
Prod co: Banshee Films
In West Africa's largest prison, entirely controlled by its inmates, a young prisoner is chosen and forced to tell a story to survive. The film is now in post-production and aims to be ready by spring 2020. Memento Films is handling sales. s
Sweat (Poland/Sweden)
Dir: Magnus Von Horn
Prod co: Lava Films
Three days in the life of a fitness star on social media who struggles to find intimacy in real life. Now in the editing suite, expected to be ready for mid-2020. New Europe Film Sales is on board for international rights.