Bittersweet love story stars Jeremy Irons and Olga Kurylenko.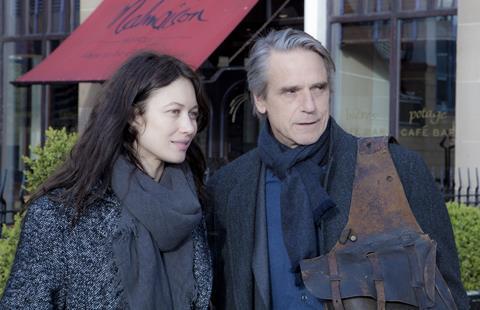 Production is underway on Giuseppe Tornatore's Correspondence, starring Jeremy Irons and Olga Kurylenko. The film will shoot over 10 weeks in Italy, Edinburgh and York.
Correspondence reunites much of the same production team behind Tornatore's The Best Offer, including the Italian director's long-time collaborator, Ennio Morricone, as composer.
It marks the film-maker's third English-language film and the story, also written by Tornatore, is a bittersweet tale of love and loss.
It tells of a PhD student (Kurylenko) who takes excessive risks in her paid work as a stuntwoman. Driven by feelings of overwhelming guilt about a tragic event in her past, rather than a desire to live dangerously, it is through her relationship with an older astrophysics professor (Irons) that she learns to reconcile past and present and face life's vicissitudes.
Umedia International is launching the film at the forthcoming Cannes Marche, having previously handled The Best Offer, which made more than $25m at the international box office.
Correspondence is a Paco Cinematografica and Rai Cinema production, in cooperation with UniCredit Leasing S.p.A, and supported by BLS Südtirol - Alto Adige, Trentino Film Commission and Torino Piemonte Film Commission.
Umedia is handling world sales and providing UK production services on Paco's behalf. The film is produced by Isabella Cocuzza and Arturo Paglia. 01 Distribution will release the film in Italy on 1 January 2016.
Paco producer Paglia described the film as "a story with twists and turns in which guilt, passion, past and future intertwine, and we don't know until the very end which path the heroine will follow."