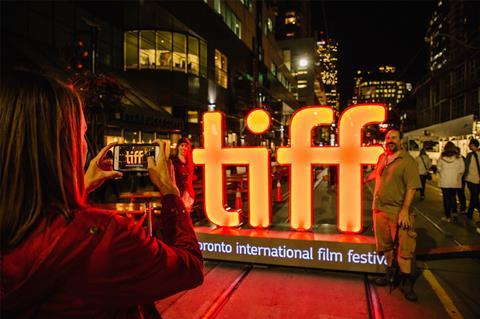 A hybrid 45th edition of Toronto International Film Festival (TIFF) combining physical and online screenings and a drastically slimmed-down roster of 50 features and five shorts programmes will take place from September 10-19.
Physical, socially-distanced screenings will take place over the first five days in three regular TIFF venues as well as outdoor venues including the beloved drive-in format – all contingent on local health and science guidance.
Digital screenings, interactive talks, Q&As and cast reunions run the entire 10 days.
The Industry Conference will run online, and press and industry screenings will take place on TIFF's online platform, built in partnership with Shift72. There will be networking events, conversations, and access to filmmakers for interviews.
Today's announcement (June 24) was chiefly a place-marker and details on the programme will follow over the summer.
TIFF co-head and artistic director Cameron Bailey said a tighter selection would bring "the same quality and range you'd expect", and would feature marquee galas, documentaries, Midnight Madness, avant-garde Wavelengths, and documentaries.
Bailey and TIFF executive director Joana Vicente revealed eight selections, four of which are on Thierry Fremaux's 2020 Cannes label: Francis Lee's Ammonite (UK), Thomas Vinterberg's Another Round (Denmark), Naomi Kawase's True Mothers (Japan), and Suzanne Lindon's feature debut Spring Blossom (France).
Also set to receive world premieres are Halle Berry's directorial debut Bruised, Reinaldo Marcus Green's Good Joe Bell, starring Mark Wahlberg, Ricky Staub's Concrete Cowboy, starring Idris Elba, and Nicolás Pereda's Mexico-Canada horror film Fauna.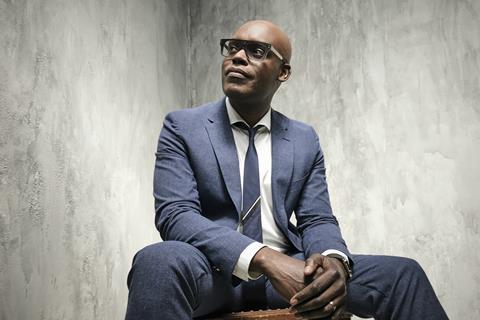 Filmmakers will be invited to present their films in person, and those who cannot or do not attend will do so remotely. TIFF will take guidance from public health officials over how to conduct physical events safely.
The TIFF Tribute Gala will go online in its second year, and for the first time 50 TIFF Ambassadors comprising Taika Waititi, Ava DuVernay, Nicole Kidman, Nadine Labaki, and David Oyelowo, will engage with festival attendees through interactive experiences and events.
Much has been made over the past three months of the collegial spirit of the times. TIFF said it will collaborate more closely than ever before with Reel Asian International Film Festival, Inside Out, and Vancouver International Film Festival.
Beyond Canadian borders, there will be partnerships with Venice, Telluride, and the New York Film Festival. As Vicente put it, "Usually we're tough competitors, but this year we're compelled to work together to support filmmakers and bring the gift of cinema to audiences."
TIFF Bell Lightbox closed in March and has felt the impact of revenue loss. This week 31 staff were laid off representing roughly 17% of full-time staff, following 15 layoffs last November.
A press release noted the organisation is "the cornerstone of a $2-billion-a-year film industry in Toronto, generates more than $200 million in annual economic activity for the City of Toronto and the Province of Ontario, and is the chief market to launch Canadian film content into the global marketplace."
"The pandemic has hit TIFF hard, but we've responded by going back to our original inspiration – to bring the very best in film to the broadest possible audience," said Bailey. "Our teams have had to rethink everything, and open our minds to new ideas. In countless video calls over the past three months we have rebuilt our Festival for 2020 drawing on our five decades of commitment to strong curation, support for filmmakers and engagement with audiences.
"We have listened to this year's urgent calls for greater representation of underrepresented voices. You'll see that this year at the Festival. And we have watched as audiences have embraced cinema's ability to transport them through screens of all sizes. You'll see that too. We're excited to present thoughtful, high-impact programming this September that reflects our belief that there's no stopping great storytelling."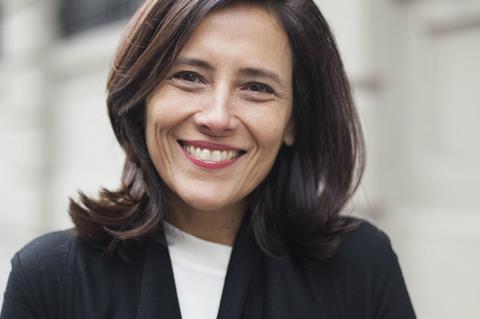 Vicente added: "TIFF has a proud history of programming award-winning films, expanding the conversation to include a multitude of voices, and in creating boundary-pushing initiatives for the industry. And this year we've added new innovations and ways to give back to the community. In doing so, we're aiming to advance what a film festival is capable of delivering — for audiences and the film industry.
"We could never have anticipated the global seismic changes we would be facing in 2020. We tapped into the original spirit of the Festival from when it began in 1976 as our guiding light. The distilled edition of TIFF 2020 reflects a deep love of film, passion for our loyal audiences, commitment to the industry and a whole lot of heart."
TIFF's Media Inclusion Initiative will continue to accredit eligible Black, Indigenous, People of Colour, LGBTQ+ and female emerging film critics. For the first time, TIFF will offer companies and individuals the opportunity to gift industry access to 250 underrepresented emerging filmmakers from around the world.