EXCLUSIVE: K5 inks deal with Metrodome for war thriller.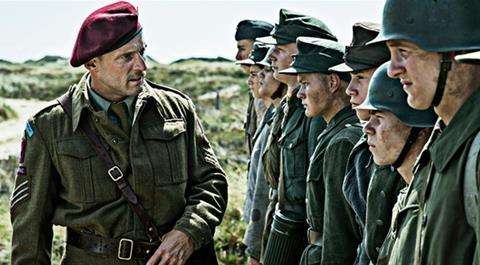 Metrodome Distribution has acquired well-received TIFF drama Land Of Mine for all UK and Irish rights from sales company K5 International.
The deal was negotiated between Carl Clifton for K5 and Giles Edwards, head of acquisitions for Metrodome.
Written and directed by Martin Zandvliet (Applause), Land Of Mine is produced by Mikael Rieks for Nordisk Film Production A/S, and Malte Grunert.
The film, which was the strongest new arrival at the Danish box office last weekend, opened Toronto's new Platform strand on Sept 10 before berths at London, Rome and Tokyo, where the film's rising lead actors Roland Møller (A Hijacking) and Louis Hofmann (Alone in Berlin) shared the Best Actor Award.
Inspired by true events, Land Of Mine is set in the immediate aftermath of the Second World War and centres on a group of young German POWs in Denmark, who are forced to defuse and clear more than 1.5 million land mines from the Danish coastline.
As previously reported by Screen, the film has already sold to key markets including France, Spain, Italy and Australia.
Sony Pictures Classics acquired the film for North and South America.
Edwards said: "Land Of Mine is powerful post-war poetry, absolutely searing character work with the exquisite tension of a suspense thriller."
Clifton added: "We're delighted to be working with Metrodome on this film. Their passion and their ambition for it match ours and that of all our excellent international partners working on this rare and staggeringly brilliant film."