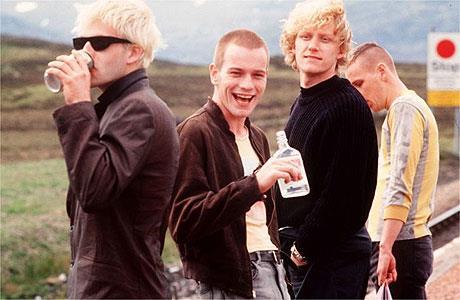 Screen can reveal the full programme for the Glasgow Film Festival 2018 (21 Feb - 4 March) Industry Focus.
The three day strand (28 Feb - 2 March) will be highlighted by talks from producer Andrew Macdonald (Trainspotting, T2: Trainspotting, Shallow Grave) and US casting director Kerry Barden (Spotlight, Pitch Perfect).
The 2018 event will also address the recent revelations regarding sexual harassment in the business and wider industry working practices. Bafta Scotland will look at the urgency of redressing the gender imbalance in film and TV and examine practical solutions to improve access, career development and representation, whilst Women in Film & Television will explore the issue of sexual harassment in the UK industry in a panel chaired by Kate Kinninmont MBE, chief executive of WFTV with guests including cinematographer Nicola Daley and casting director Simone Pereira Hind.
Other events include one-to-one surgery sessions with industry figures, including Kevin Dolan, talent development manager at Film London; Alison Goring, newly appointed head of the National Film and Television School Scotland; Emma Dutton, film financier at Sharp House and talent agent Rob Kraitt from Casarotto Ramsay.
Market Place Live (MPL), Film London's 'live' panel experience developed in partnership with Film Export UK and in partnership with Glasgow Film Office, will showcase the Film Value Chain through a hypothetical film project which is developed, produced, sold and distributed all within 90 minutes.
There will be a practical, hands-on workshop on the development of character and story with screenwriter and regular Shane Meadows collaborator Paul Fraser (Dead Man's Shoes) and as part of GFF 2018's Pure Baltic strand, funders and producers from Estonia, Latvia, and Lithuania will discuss the co-production and the burgeoning new funding opportunities available in the region.
Alex Stolz, formerly of the BFI, will host a live session of his podcast Film Disruptors, in which he will explore distribution today.
Allan Hunter, Glasgow Film Festival co-director said: "The Industry Focus at Glasgow Film Festival is renowned for its accessibility and relevance to the needs and aspirations of the filmmaking community. The 2018 programme stretches from nuts-and-bolts advice and timely debates to how to best confront ethical dilemmas and commercial challenges. It is a particular pleasure to welcome Andrew Macdonald back to his home town and nobody should miss the chance to hear this inspirational, award-winning Scottish producer. The Glasgow Film Festival is a fantastic place to see films but the Industry Focus means that Glasgow is also a great place to learn more about how to make films."