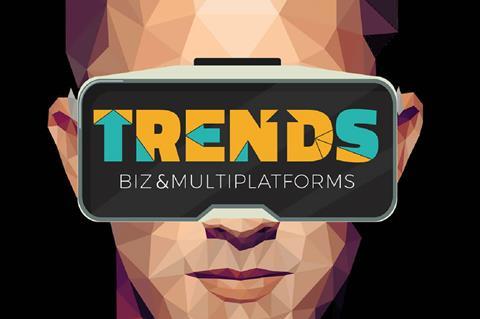 A generally positive TRENDS panel at Ventana Sur heard the challenges and advantages of immersive content on Tuesday (November 28) in Buenos Aires.
Software engineer Mauricio Torres impressed the audience with footage from the VR role playing game Stage 3 and artwork from the Stage 3: Azaria spin-off.
However when asked by moderator and Martina Santiago of ADVA (Argentine Videogame Developers Association) what challenges the 3D and immersive content space still faced, Torres did not take long to answer.
"You can claim something is great but you need the gear to try the games, so there's still a way to go," he said, adding that at the very least consumers needed to optimise their computers in order to play the games at home.
The obvious alternative to home-based play is to create public facilities like arcades – popular in China and now springing up in the US and other parts of the world.
Maria Luján Outlon, director of Game On! Art In Games (Game On! El Arte En Juego) – Argentina's only exhibition for art and videogames – said the fifth edition of the showcase was returning to Buenos Aires in December and would demonstrate content from around the world such as Argentinian titles Blue Mountain and Brain Dump, Home (Israel), and Mare (Japan-Sweden).
Waman Studio producer Maximiliano Silva is working on the upcoming game Escape, a first-person shooter that incorporates cutting-edge technology with a 1980s video arcade game aesthetic. Silva said Waman create both VR and AR content and sought to explore broader applications in the medical and iron and steel sectors.
Longtime videogame developer Sebastián Fernández consulted with psychologists to create Bastian VR, an immersive, labyrinthine experience designed to convey the feelings of psychiatric patients.
"According to your choices there are three possible endings and you cannot get that in a movie," Fernández said: "You will either be saved, die, or get left in the maze."
The element of choice was something Fernández pinpointed as a differentiator for VR content creators, while the other panelists stressed the format's deeply immersive nature as something that one could not necessarily always get from film or TV.
TRENDS is curated by Gabriel Giandinoto, who launched the sidebar last year and has brought an expanded presence to this year's event that includes the inaugural Ibero-American Immersive Encounter, in which attendees will get to see preliminary results from a survey of Ibero-American immersive companies in the sector.
There are sessions on Bitcoin and crowdfunding solutions, and the chance to win a trip to the Virtuality event in Paris from February 8-10, 2018.