Director Roman Polanski and Monty Python's Terry Jones and Michael Palin are among those to have paid tribute to Tim Hampton, the British producer who worked on Frantic, Life of Brian and Superman, and has died aged 65.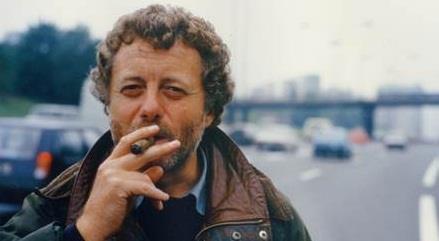 Hampton died peacefully surrounded by his family on March 11.
With a background in theatre, television and commercials, Hampton began his career as a runner and progressed to working – as both a studio executive and producer – with legendary directors including Jean-Jacques Annaud, James Cameron, Francis Ford Coppola, Richard Donner, Hugh Hudson, Peter Medak, Terry Gilliam, George Lucas, Wolfgang Petersen, Roman Polanski, Nic Roeg, Martin Scorsese and Ridley Scott.
From 1971 to 1975 Tim worked as a production or location manager on movies such as Gregory Peck starrer The Most Dangerous Man in the World, A Day in the Death of Joe Egg starring Alan Bates and Janet Suzman, The Ruling Class with Peter O'Toole, Don't Look Now with Donald Sutherland and The Marseilles Contract with Michael Caine.
Subsequently, he spent 18 months as line producer on the development of Bond producer Harry Saltzman's shrunken man project, The Micronauts.
Hampton worked from 1977 to 1979 as production supervisor in the US and France on Superman and Superman II, as associate producer on Monty Python's Life of Brian, and also spent time developing projects with Hemdale in the US and Mexico.
In November 1979 he was approached by Richard Berger to take up the role of managing director at Twentieth Century Fox Productions, during which time he was closely involved with the production of Chariots of Fire, The Empire Strikes Back, Omen: Final Conflict and Quest for Fire.
In 1983 Hampton produced Ridley Scott's BAFTA and Academy Award nominated fantasy adventure Legend, starring Tom Cruise; a production that would be additionally notable for burning to the ground the original Ken Adam designed 007 Stage at Pinewood.
This was followed by a return to Twentieth Century Fox where he took up the position of vice president, worldwide production overseeing titles including Aliens, The Jewel of the Nile and Enemy Mine in addition to serving as a board director of UKFD, the consolidated Fox and Disney UK distribution entity.
In 1987 Hampton collaborated with Roman Polanski on his Hitchcock-inspired Paris-set thriller Frantic and subsequently produced A Dry White Season with Marlon Brando, before then continuing his relationship with Twentieth Century Fox, acting as production consultant on movies being shot in Europe including Shining Through with Michael Douglas.
From 1992 to 1994 Hampton worked as president of production at Cine Vox Entertainment. Splitting his time between LA and London, he oversaw all of the company's development and production activities, including two sequels to fantasy film The Neverending Story fantasy and The Adventures of Pinocchio.
New Line's $80m reinvention of the Lost in Space franchise starring William Hurt, Gary Oldman and Heather Graham was Tim's last production.
Hampton is survived by his wife Anna; by his three boys Matthew, Piers and Tom from his first marriage to Sally, and grandson William.
Tributes
Monty Python's Terry Jones commented: "Tim is so fresh in my mind, so lively, and so concerned, and so capable."
Fellow Python Michael Palin added: "I have very fond memories of Tim. He kept a remarkably cool head amongst all the madness and he was damn good at his job too…all the Pythons liked and respected him."
Polanski said: "Desperately sad news. Tim's warm personality, humour and just outstanding professionalism made him a joy to work alongside… we'll all miss him."
Paul Higginson, executive vice president at Twentieth Century Fox, said: "With great friends we may seldom see them but always carry them in our hearts and minds. Tim was one such friend. Tim was always calm, even when the 007 stage burned down taking the Legend set with it. Most of all I loved his wicked, irreverent and endearing sense of humour. All who knew him will have memories to treasure."
David Korda, co-managing director of Film Finances, said: "I shall always think of Tim with love and affection – it was a privilege to have him as a friend."
Peter Medak, the Hungarian-British director for whom Hampton produced several films in addition to the background footage for Pink Floyd's revolutionary Dark Side of the Moon world tour, said: "When I think of Tim he just brings smiles into my heart. We all loved him and will love him forever."
John Quested, chairman of the Goldcrest Group, said: "When, at Hemdale, we had no money to complete the picture he would turn to me with the slightest smile and say, "John, it will only get better". Always loyal and sorely missed."