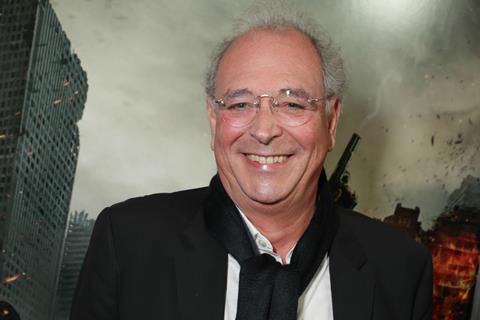 Tributes are pouring in from the world of independent film for Sammy Hadida, the French distributor, producer and co-founder of Metropolitan FilmExport who died in hospital in Los Angeles on Monday (26) aged 64.
Hadida was in the US after the AFM ended earlier this month and passed away at UCLA Santa Monica Hospital following a short illness.
The prevailing sentiment among his friends and associates in Hollywood on Tuesday reflected personal shock and grief, as well as a loss to the film industry, the French independent landscape, and the US film business. Hadida and his brother Victor co-founded Metropolitan FilmExport with their father David and have been huge supporters of US film for decades.
Patrick Wachsberger, who led Lionsgate International during the years of its output deal with Metropolitan, said: "Loved by all. Respected by his competitors. Ferocious negotiator. Positive in all circumstances, even in difficult times. Samy was loudly enjoying life. I loved him like a brother. I miss him so much."
"Sammy Hadida was family," said Avi Lerner of Millennium Films. "This is not just a great loss for our industry – it is a great loss for the world. We will never forget his amazing sense of humour and passion for life. Our heart goes out to Victor and the entire Hadida family."
"Sammy was a brilliant film distributor and a fiercely loyal buyer but also one of the most colorful and engaging characters in the international community," said AGC Studios chairman Stuart Ford. "A bona fide industry legend."
Nick Meyer, president of film at eOne, said: "Samuel was first and foremost a friend for over 20 years. His love of movies, filmmakers and the business of film was without bounds. Sammy was a larger-than-life personality the likes of which won't be seen ever again. I miss him already. My heart goes out to Victor, their family and his extended movie family at Metropolitan and beyond."
Alex Walton of Endeavor Content said: "Samuel was a pillar of the independent film community. Samuel and Victor have supported international film as much, if not more, than any individual distributor in the world. Samuel brought drama and passion to every interaction whether at 2am or 10am and he constantly challenged us and the decisions we make. He will leave a large void for us all and my thoughts are with his family inside and outside of Metropolitan."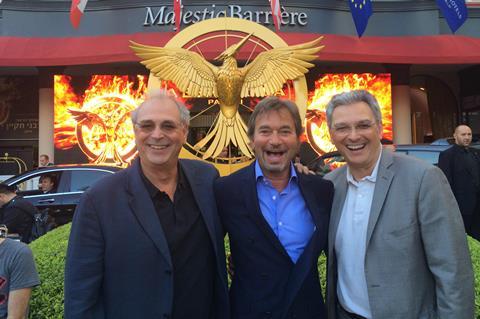 "One of a kind," said Lionsgate International chief Helen Lee Kim. "Infectious energy, inspiring and a dear friend and partner who will be terribly missed."
FilmNation founder Glen Basner said: "Sammy had a level of enthusiasm and passion that was unmatched. Mostly, I will miss how he applied that passion to our friendship. It was unique and felt special in a real, personal and meaningful way."
"I will always remember Sammy for being the most generous man, in spirit and heart," said producer Gudrun Giddings. "He loved films and the business of entertainment and always wanted to share his passion with everyone."
Christian Mercuri of Capstone Group said: "A true legend in cinema who not only loved his work but put everything he had into it… but for me, a friend who I will miss greatly. My thoughts are with Victor and the entire family."
"Samuel was larger than life and will be remembered fondly with a wink and a smile," said Voltage Pictures president and COO Jonathan Deckter.
"Sammy was larger than life, a visionary and an ardent lover of cinema," said president of international sales and distribution at Sierra/Affinity, Jonathan Kier. "We will never see anyone like him again."
Kimberly Fox, head of MadRiver's international sales arm, noted: "Sammy was a force. An innovative, hilarious, wonderful force that we won't see the likes of again. We will all miss him terribly."
The Independent Film & Television Alliance issued a statement in which it said: "Sammy Hadida was a central character in the world of independent film. His clear voice and vision cut through the noise – always – and his enthusiasm for the next great film was contagious. His departure is too sudden and he will be missed in the corridors at AFM."
IFTA chairperson Michael Ryan, a partner at GFM Films, said: "The sudden passing of Samuel Hadida leaves our independent world a poorer place with his loss. His enthusiasm was infectious. If you were lucky enough to have Sammy as your distributor in France, it was a stamp of approval for the rest of the world.
"Samuel changed the face of distribution in France. Metropolitan Films grew under his tutelage and became the champion of cutting-edge independent films. Sammy delighted in playing the bongos and we delighted in his company."