London crime drama, from the director of YouTube hit The Hunt for Gollum, set for release early 2015.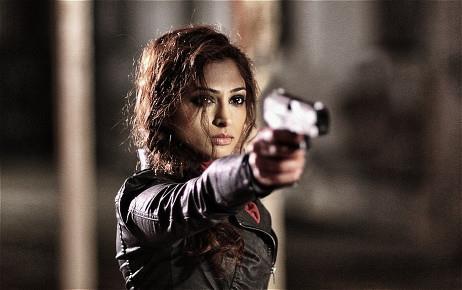 UK distribution and production company Trinity has acquired Chris Bouchard's debut feature, Hackney's Finest, which premiered at this year's East End Film Festival. Release has been earmarked for early 2015.
Set in London's East End, the film centres on a group of small-time Afghan heroin dealers and hapless minicab operator Sirus (Nathanael Wiseman) are forced to take on corrupt detective inspector Priestley (Arin Allridge) and his Russian associates, while having to face gun-toting Welsh-Jamaican yardies Tony and B (Marlon G. Day, Enoch Frost).
Hackney's Finest is based on an original story written by Thorin Seex, a former heroin addict and squatter living on Hackney's notorious 'murder mile'.
It is executive produced by Framestore, the London visual-effects company behind Gravity.
It marks the debut feature of Bouchard's and actor-producer Alldridge. Bouchard previously directed The Hunt For Gollum, a 40-minute Tolkien based Middle-earth adaptation, which has accumulated 15 million views on YouTube.
Moviehouse Entertainment has been appointed to handle international sales and will take Hackney's Finest to the AFM (American Film Market) (Nov 5-12).