EXCLUSIVE: Italian sales company scores deals on multiple titles.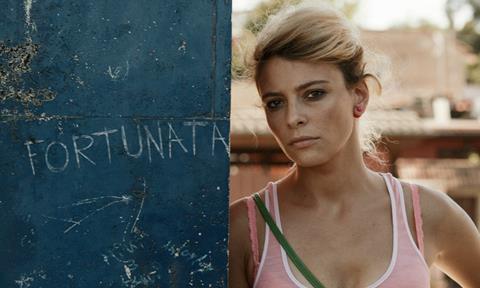 Italian sales outfit True Colours has scored a series of deals for titles on its Cannes slate.
Among those are Sergio Castellitto's Un Certain Regard drama Fortunata [pictured], which stars Jasmie Trinca as a young mother fighting for her dream to open a hair salon.
True Colours inked deals for the film in eight territories: France (Paname Distribution), Latin America (Fenix Distribuidora), former-Yugoslavia (Stars Media), Greece (Seven Films), China (Times Vision), Hungary (Mozinet), Bulgaria (Bulgaria Film Vision) and Australia (Palace Films). Negotiations are ongoing for Spain.
The company also signed multiple deals for Simone Godano's body-swapping comedy Wife & Husband (Moglie e Marito), which stars Pierfrancesco Favino and Kasia Smutniak.
The film has been sold to Swallow Wings (Taiwan), Estin Film (Estonia), Times Vision (China), Film Medya (Turkey) and New People Film Company (Russia) and Palace Films (Australia).
More deals
At this year's Cannes Marchè, True Colours also kicked off pre-sales on Ferzan Ozpetek's latest film Naples In Veils.
Currently in production and set to be released in Italy by Warner Bros on the Jan 1 2018, the film revolves around a woman who is overwhelmed by a sudden love and a violent crime; Giovanna Mezzogiorno and Alessandro Borghi star.
Taiwanese arthouse distributor Swallow Wings has also picked up rights for its territory.
Further titles on True Colours' slate that were not premiering in Cannes included Italian box office smash hitIt's The Law(which has grossed more than €10m in Italy), which was picked up Taiwanese distributor AV-Jet.
Edoardo De Angelis' Indivisible also sold to Taiwan with Movie Cloud.
Deals were also inked with three different Chinese distributors.
Rights for Luca Miniero's Messy Christmas and Gianluca Ansanelli's From Naples With Love were sold to HY Media.
Times Vision bought rights for Spanish feauture The Open Door, Brazilian title The Two Irenes and the Venice-premiered I Was A Dreamer. Melting Culture bought An Almost Perfect Town.
A package deal including Fortunata, Wife & Husband, It's The Law, Messy Christmas, An Almost Perfect Town, Indivisible and I Was A Dreamer was signed by Australian Palace Films.
Finally, True Colours closed a deal with Japanese distributor Mimosa film for Roberto Ando's political thrillerThe Confessions.