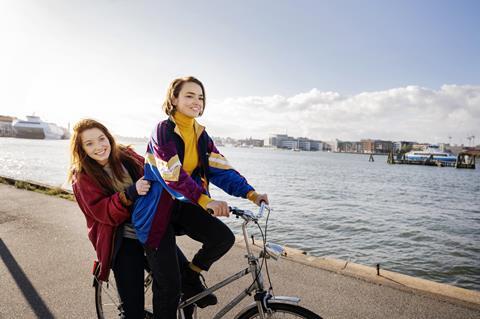 TrustNordisk has boarded international sales for Swedish dramedy So Damn Easy Going, Christoffer Sandler's feature directing debut. It is written by Sandler with Lina Åström, Jessika Jankert and Linda-Maria Birbeck.
The humorous coming-of-age love story is about Joanna, an 18-year-old girl with ADHD who meets the charming and confident Audrey.
The cast features newcomers Nikki Hanseblad and Melina Paukkonen in the leads alongside Shanti Roney.
Annika Hellström and Erika Malmgren produce for Cinenic Film. The film is co-produced by Hummelfilm, Film i Väst and SVT with support from Swedish Film Institute, Norwegian Film Institute, Creative Europe, Nordisk Film & TV Fond, Lindholmen Science Park and City of Gothenburg, in collaboration with Cmore.
TriArt will release the film in Swedish cinemas in March 2022.
TrustNordisk is attending MIA this week in Rome, where they are also hosting world premieres of The North Sea and I Am Zlatan at the festival.