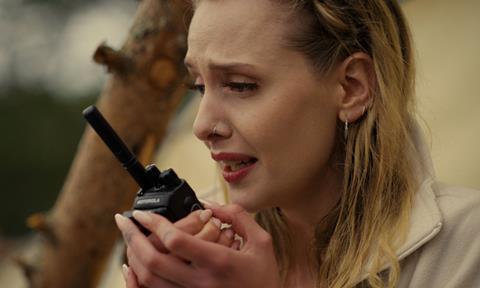 TrustNordisk has closed a number of new deals for its Swedish horror feature FEED, including for Germany (Plaion), Middle East (Oceana Studios), Czech Republic and Slovakia (Vertigo Media) and Hungary (ADS).
Since its release in Halloween week in Sweden, the film has had 110,800 admissions and box-office takings of $1.4m (€1.4m).
Paolo Vacirca, whose credits include The Hypnotist, wrote the script with Henry Stenberg, and Johannes Persson directs his debut feature.
Alexander Eriksson and Paolo Vacirca produce for Scandinavian Content Group, with co-producers Nordisk Film, Ninetone and TV4. Sofia Kappel, best known for Pleasure, stars alongside Molly Nutley and Annica Liljeblad.
The film, inspired by the true story of Sweden's first woman to be killed for witchcraft, is about an influencer who wants to lure tourists with a tale of an old witch; but there might be more than just a ghost story.