EXCLUSIVE: Disaster film from The Wave producers will shoot in autumn; sales include for Germany, China, Latin America and more.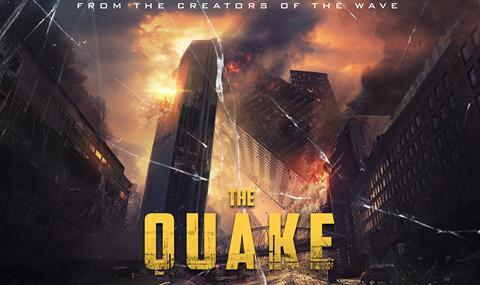 Scandi powerhouse TrustNordisk has already closed a slew of deals on new disaster film The Quake, which it is introducing at this week's European Film Market (EFM)
The film, set to shoot this autumn for director John Andreas Andersen, has been pre-sold to German-speaking territories (SquareOne), Latin America (California), China (DD Dream), Hong Kong (Sundream), Taiwan (Moviecloud), Middle East (Gulf) and South Korea (AtNine).
The $6.4m project marks a return to the disaster genre for Fantefilm, producers of hit The Wave, this time inspired by a 1904 earthquake in Oslo.
It will be released in Norway on Aug 30, 2018.