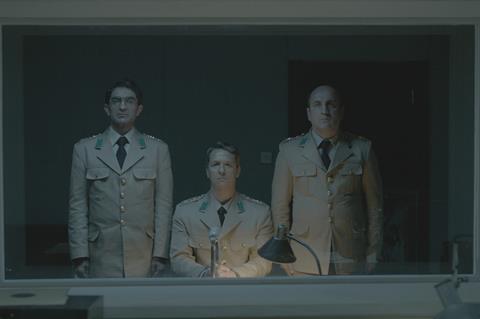 Greek sales outfit Heretic Outreach has acquired worldwide rights to The Announcement, a politically-charged Turkish drama that commentates on the country's uneasy past and present.
Based on actual events in May 1963, The Announcement tells the story of a group of retired colonels fed up with the Ankaran government who plan to announce a political coup d'etat by storming Turkey's National Radio station. Met with a multitude of roadblocks, the colonels scramble to keep their plan on track despite not knowing if the coup they're announcing even happened.
Currently in post-production, the project marks director Mahmut Fazil Coşkun's third feature length film. His first feature, 2009's Wrong Rosary, was awarded the Tiger Award at the International Film Festival Rotterdam in 2009 and named the Best Balkan Film at the Sofia International Film Festival in 2010.
His most recent film, Yozgat Blues (2013), was awarded the same title at the 2014 Sofia International Film Festival as well as the FIPRESCI Prize at the 2013 Warsaw International Film Festival.
The UCLA and Istanbul Bilgi University educated director has explored political themes in the past, directing documentaries on Bosnian politician Alija Izetbegović in Aliya (2002) and French philosopher and resistance fighter Roger Garaudy in Roger Garaudy-Komunist (2003).
Ali Seçkiner Alici, Tarhan Karagöz, Murat Kiliç, and Şencan Güleryüz star in The Announcement, which is produced by Filmotto Production, with co-poduction provided by Bulgarian production duo The Chouchkov Brothers.
The film is being lined up for a festival premiere in early 2018.