The Weinstein Company (TWC) and Celestial Pictures are to partner on remakes of two classic martial arts titles by the Shaw Brothers.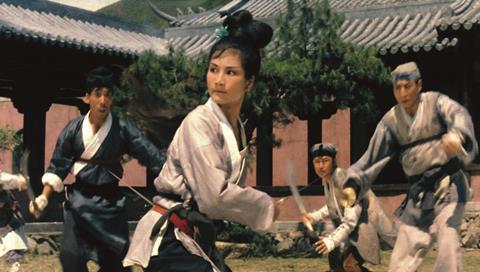 English-language remakes of The Avenging Eagle and Come Drink With Me are being scripted by John Fusco, which is set to write the screenplay for Crouching Tiger, Hidden Dragon 2: The Green Destiny. Producers are Harvey Weinstein and David Thwaites.
Both original films are part of the renowned Shaw Brothers library, the largest Chinese-language feature film library in the world.
It marks Celestial's first English-language remakes of Shaw Brothers films.
TWC co-chairman Harvey Weinstein said: "Shaw Brothers and Sir Run Run Shaw were responsible for ushering some of the first great, legendary Asian filmmakers and acting talent onto the world stage. It's an exciting opportunity to be bringing new life to these two classic films and taking them into the global market with Celestial Pictures."
Ralph Marshall, director of Celestial Pictures, said: "Audiences in Asia and indeed the world over have enjoyed classic titles from the Shaw Brothers library for decades.
"With Harvey Weinstein and TWC, we have the best possible partners to reinvent The Avenging Eagle and Come Drink With Me for a new generation.
"With further productions in development, and the imminent release of library titles globally on digital platforms, Celestial Pictures will continue to showcase its rich, enthralling and iconic stories and characters in new and innovative ways".
The deal was negotiated by David Glasser for TWC with Kristen Tong for Celestial Pictures.
In the thriller The Avenging Eagle, a cabal master known as King Eagle raises orphans to be his own personal thugs in an outlaw band called The Thirteen Eagles - The Assassins Of The Iron Boat Clan. One of the orphans decides to rebel and strike out on his own, leading the rest of the group to want him dead. He joins up with a mysterious warrior and proceeds to take down King Eagle.
The original film, directed by Sun Chung, was released in Hong Kong in 1978, winning awards such as Outstanding Actor for Ti Lung at the Asian Film Festival and Best Editing for Drama (Chiang Hsing-loong) at the Golden Horse Awards.
In Come Drink With Me, a ruthless band of thugs kidnap a young official as hostage to exchange for their captured leader. The prisoner's sister, highly skilled martial artist Golden Swallow, is sent to free him. Although she is able to handle the overwhelming odds, she is hit by a poison dart, and needs help from a beggar who is really a Kung-Fu master in disguise. With his help, she forms a plan to get her brother back.
The original film was directed by King Hu, best known for directing various kung-fu films in the 1960s and 1970s. This was his first success and remains a classic of the genre, catapulting the then 20-year-old starlet Cheng Pei-pei (Crouching Tiger, Hidden Dragon) to fame. The film, released in Hong Kong in 1966, screened at film festivals such as Cannes, New York and Tokyo.