The Dardenne brothers' Two Days, One Night, starring Marion Cotillard, wins Sydney Film Prize.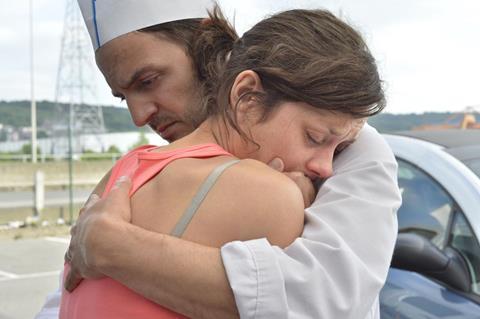 Two Days, One Night, the Palme d'Or nominated drama from Belgian brothers Jean-Pierre and Luc Dardenne starring Marion Cotillard, has won the seventh Sydney Film Prize.
The feature beat 11 other contenders due to "its masterfully elegant storytelling, its dedication to a fiercely humanistic, super-realist worldview, its brave, essential commitment to community solidarity, and its celebration of a woman's power and vitality".
The comments were made by jury president and local filmmaker Rachel Perkins when announcing the award last night (June 15), the final night of the 61st Sydney Film Festival.
The film is about a woman who has to convince her factory colleagues to forfeit their bonuses in order for her to keep her job,.
The Sydney Film Prize aims to recognise "courageous, audacious and cutting-edge" film.
The Dardennes were in Amsterdam for the release of the film, so were unable to directly accept the $57,300 (A$61,000) prize.
Speaking via Paul Wiegard – co-head of the film's Australian distributor, Madman Entertainment – the filmmaking duo said they were "delighted and very honoured". They also thanked the jury and lead actress Cotillard for her depiction of Sandra and added: "In Australia, as everywhere else, solidarity is a value worth fighting for."
Doc winner
The prize for Australian documentary – sponsored for the first time by the Documentary Australia Foundation (DAF) – went to writer/director Janine Hosking's feature-length film 35 Letters, which has a strong underlying theme of euthanasia.
"The winning documentary is an inventive and deeply moving account of 31-year-old Melbourne writer Angelique Flowers, who is given only months to live, and the different ways in which she and her family face her impending death," said jury member Dr Mitzi Goldman from DAF.
"Unflinchingly, this film shows us Angelique's desperate search for a way to die with dignity – one made all the more difficult by her parents opposing belief that she should die as God intended, and her sibling's determination to help her die as she chooses, even though it is against the law.
"Dealing with difficult subject matter that is universal in its urgency and relevance, the film tells a very personal story in an artistic and honest style that delicately balances personal suffering with the larger ethical and moral questions posed by voluntary euthanasia.
"This is a brave and confronting attempt to bring a subject rarely discussed in Australia back into the public arena."
The runner-up was Tender, which also dealt with death, and was written and directed by visual artist Lynette Wallworth.
Short awards
The winners of the Dendy Awards for Australian Short Films were: I Want to Dance Better at Parties, directed and written by Matthew Bate and Gideon Obarzanek (live action); Phantom Limb, directed, written and produced by Alex Grigg (The Yoram Gross Animation Award); and Eddy Bell for Grey Bull (The Rouben Mamoulian Award for Best Director).
The new Event Cinema Australian Short Screenplay Award, went to Welcome to Iron Knob, directed and written by Dave Wade.
Special mention was made of Matt Durrant's Pocket Money.
Closing film
Vampire mockumentary What We Do In The Shadows closed the festival once the awards were presented at the main venue, Sydney's State Theatre. Writer/directors Jemaine Clement and Taika Waititi were in the house to introduce the film and were subsequently joined by co-star Jonathan Brugh for some after-film bantering.
It is generally regarded that the programme line-up was particularly strong and, according to festival executives, audiences have grown for the seventh consecutive year. There were more than 300 screenings of 190 films from 48 countries across the 12 days.