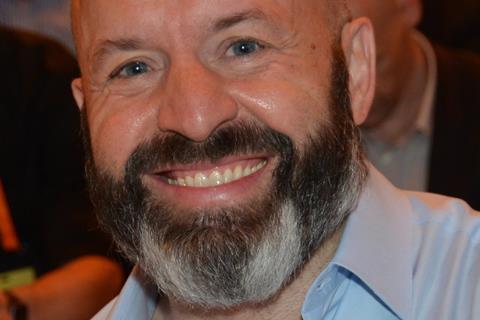 The UK cinema industry should resume its pre-pandemic target of 200 million yearly admissions, according to UK Cinema Association (UKCA) CEO Phil Clapp.
"[Prior to the pandemic] the ambition was to get to 200 million admissions a year – the ambition should be to get back there within five to 10 years," said Clapp in his closing remarks at the trade organisation's annual conference.
UK cinema admissions dropped to 44 million in 2020, with cinemas closed from mid-March until July then again for much of November and December. They rose to 74 million in 2021.
Prior to the pandemic, they had risen to a 48-year high of 177 million in 2018, down only slightly to 176.1 million in 2019. Cinema advertising firm Digital Cinema Media is projecting 2022 admissions to reach 80% of that level this year – around 140 million.
Clapp's ambitions were supported by predictions from Lucy Jones, executive director at analytics firm Comscore.
Jones forecast a box office of £980m for the UK and Ireland in 2022 – up from £296.7m in 2020 and £556.9m in 2021, and moving towards the record-breaking £1.28bn from 2017 (2019 was slightly down to £1.25bn). 2023 should be the year when box office returns to "normal levels" said Jones – back above the £1bn yearly mark.
She also noted that 2021 was the first time since 2015 that two UK-Ireland releases had entered the all-time top five for the territory – Universal's No Time To Die, now on £97.9m, and Sony's Spider-Man: No Way Home, at £96.4m.
The predictions formed part of a forward-looking, two-day UKCA conference, for which Kenneth Branagh set the tone on the opening morning with a rousing speech about "risk-taking".
Not "a very expensive film school"
Giving the address on the second morning, BFI Film Fund head Mia Bays spoke directly to the UK exhibition sector for the first time since beginning her role in October.
"We really are looking to collaborate, moving out of that space of competition that we've all been locked in for a long time," said Bays of her priorities at the Fund.
She repeated a mantra that the Fund's role is "public good, not private gain"; but noted that this does not separate it from commercial interests. "Otherwise we're a very expensive film school, and I don't think that works for anyone," said Bays.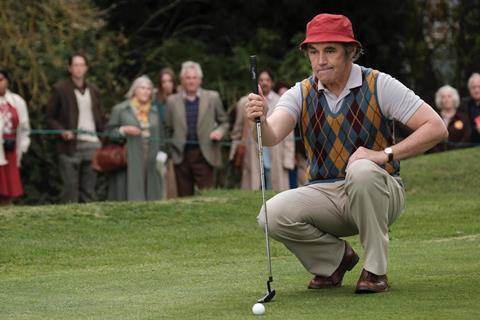 She cited examples of the Fund's commitment to developing filmmakers towards films that can sell in the market, including Craig Roberts, whose The Phantom Of The Open is up to £1.5m from under three weeks in cinemas, with all three of his features so far backed by the BFI.
Bays also noted David Earl, actor in multiple series for Ricky Gervais and now co-writer on Jim Archer's BFI-backed Brian And Charles, as an example of someone who the Fund has supported in moving behind the camera with commercial results. Focus Features took global rights to the film out of Sundance this year.
With the UK screen industry's relationship with government under the microscope due to the latter's ongoing plan to privatise Channel 4, Bays also commented on the Fund's relationship to the Department of Digital, Culture, Media and Sport, which provides its £25m-a-year funding.
"It's an important connection, but of course it's arms-length – they're not involved in what we make," said Bays. "We're connected in terms of the political agenda, but there's a separated cultural agenda."
Streaming lessons
Despite optimistic audience projections, a panel of exhibitors on Wednesday discussing returning moviegoer behaviour highlighted family films as an area for improvement in the coming months.
Both John Tate, director of Ilkley Cinema, and Serena Gill, head of film at boutique chain Everyman, called for a distributor to add a family film to the May school half-term holiday (from May 28-June 5).
There are currently five new films scheduled to come out in the days before that holiday, led by Paramount's Top Gun: Maverick – but none of them are family-friendly titles.
In the previous day's panel titled 'Harnessing streaming to drive audiences to independent cinema', panelists discussed the effect of Mubi Go, through which subscribers can watch one film per week at the cinema, curated by Mubi and in partnership with local cinemas.
It has been a beneficial scheme for Bristol's Watershed cinema, said the venue's curator Mark Cosgrove. "You develop audiences through partnerships," said Cosgrove, who highlighted that Mubi Go take-up for recent release The Worst Person In The World had been higher in midweek than at weekends. "[The offer] is a good initiative for getting people back in the cinema", especially at non-peak times, said Cosgrove.
Further sessions included presentations from the recently reopened Electric Birmingham cinema on how the venue went about identifying and engaging its audience, and from Liz Bales of the Industry Trust for IP Awareness about illegal film consumption and its impact on the sector's recovery.
This is the second UKCA conference in six months, with the 2021 edition taking place in October at the 02 in Greenwich. The conference will now look to return to a yearly schedule, with next year's edition tentatively planned for March.