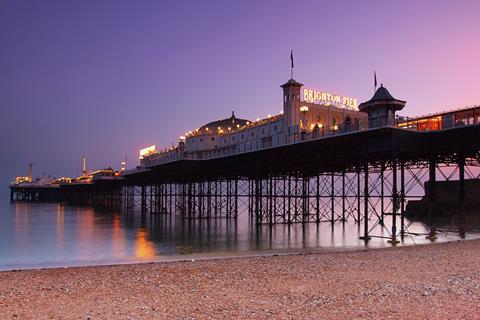 Brighton, the forthcoming comedy starring Phil Davis (Vera Drake), Larry Lamb (The Hatton Garden Job), Marion Bailey (Mr. Turner) and Ruth Sheen (Another Year), has landed international sales representation with London-based Parkland Pictures.
Set to shoot in Brighton and Eastbourne this summer, the film follows two older couples from the East End of London who travel to Brighton having not visited the seaside town in more than 30 years. There, they reflect on how times have changed, with the film taking in their memories across the 1940s, 50s and 80s.
Stephen Cookson is directing, his recent credits include the Timothy Spall-starring Stanley A Man Of Variety, which Picturehouse will release in the UK in June. Cookson adapted the screenplay from Steven Berkoff's stage play Brighton Beach Scumbags.
Producers on the project are Cookson and Peter Keegan from CK Films. Financing comes from Red Rock Entertainment, Private Equity, Lip-sync Productions and Christopher Reynold's Newcastle-based CR67, which is also backing the recently-announced Normal People starring Liam Neeson and Lesley Manville.
The producers are in discussion with Oscar-nominated Mr Turner and Peterloo composer Gary Yershon about writing the film's score.