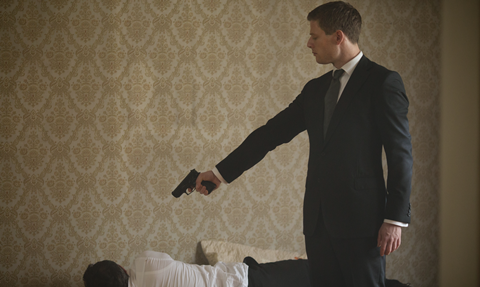 UK crime thriller McMafia was named best drama series at the 47th International Emmy Awards ceremony in New York on Monday (25) evening.
Australia's Safe Harbour won the best TV movie/mini-series award and programmes from Brazil, Colombia, Hungary, the Netherlands, Turkey and the US were among winners of another nine Emmys presented during the ceremony staged by the International Academy of Television Arts & Sciences.
Other winners include Haluk Bilgier, who took the Emmy for best performance by an actor for his role in Turkish drama series Şahsiyet (Persona), and Marina Gera, who won the Emmy for best performance by an actress for her work in Hungarian period drama Örök Tél (Eternal Winter).
The International Emmy Founders Award was presented to Game Of Thrones creators and showrunners David Benioff and D B Weiss.
Less well known than the Primetime Emmy Awards presented in Los Angeles in mid-September each year, the International Emmys recognise excellence in television produced outside the US, as well as in US primetime programmes made in languages other than English. The International Academy has a membership of media and entertainment figures from more than 500 companies from 60 countries.
Selected International Emmy winners:
Best Performance By An Actor
Haluk Bilginer, Şahsiyet (Persona) - Ay Yapım / Puhu TV, Turkey
Best Performance By An Actress
Marina Gera, Örök Tél (Eternal Winter) - Szupermodern Studio, Hungary
Comedy
Especial de Natal Porta Dos Fundos (The Last Hangover) - Porta dos Fundos, Brazil
Drama Series
McMafia - Cuba Pictures / BBC / AMC / UK
Non-English Language US Primetime Programme
Falco - Spiral International / Red Arrow Studios International / Dynamo, US
Short-Form Series
Hack The City - Fox Lab / Yourmama, Brazil
Telenovela
La Reina Del Flow - Teleset / Caracol Television, Colombia
TV Movie / Mini-Series
Safe Harbour - Matchbox Pictures, Australia.
For the full list of winners click here.