Event to move to Hull, the UK City Of Culture 2017, for fourth edition.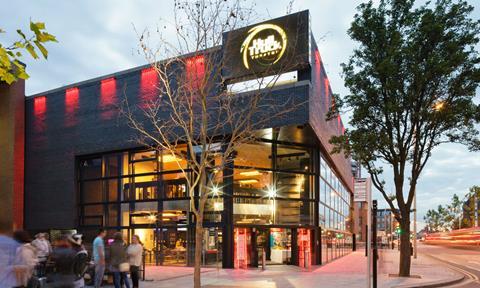 The 2017 edition of annual UK exhibitors' industry conference This Way Up has revealed its key topics.
Set to take place November 7-8 at Hull's Truck Theatre, this year's event will focus on four subjects: the power of culture (which will look at the role of the film industry as the world sees seismic cultural and political shifts); technological change (how exhibitors can harness new technologies); ethics and resilience (how to preserve cultural values in the face of commercial pressure); places, spaces, and global community (as content becomes more available on small devices, how to cinemas remain important spaces to consume culture?).
The event has also announced two keynote speakers.
Jenny Sealey, winner of the Liberty Human Rights Award, co-director of the London 2012 Paralympic Opening Ceremony, CEO-artistic director of Graeae Theatre since 1997, and a pioneer in disabled-led theatre.
Moira Sinclair, CEO of the Paul Hamlyn Foundation, an independent grant-maker which aims to help people overcome disadvantage and lack of opportunity, and previously executive director London and South East for Arts Council England.
The conference will be MC'd by James Mullighan, previously director of the Cork Film Festival and the Edinburgh International Film Festival.
This Way Up's partners include the BFI Film Audience Network, British Council, Creative Europe and Screen International.