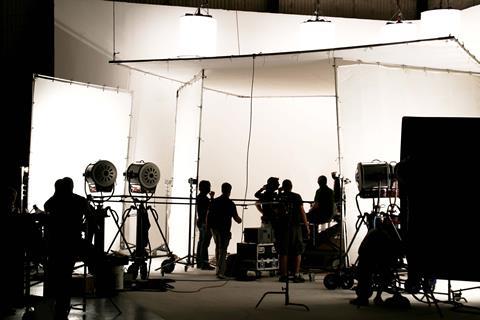 In the wake of the 'Safe To Speak Up' study that revealed sexual harassment is still rife in the UK film and TV industry six years on from the growth of the #MeToo movement, senior figures have come together to call on industry employers to do more to manage instances of workplace sexual harassment and violence.
Philippa Childs, the head of Bectu, Lucy Tallon, the Film and TV Charity's head of mental health and wellbeing and Jen Smith, interim CEO of the upcoming UK government-backed body for tackling bullying and harassment in the creative industries, CIISA, were joined at a London event by Anna Bull, the University of York academic who conducted the study, which was published last month, as well as Deeba Syed of charity Rights of Women.
Tallon cited a lack of training within the film and TV industry for individuals knowing how to handle complaints of harassment in the workplace. "There are lots of ordinary humans out there trying to do a good job, and they don't know how to do that. They're afraid to say that and speak up, and say they don't know what to do."
"Contracts can be precarious," she continued of how the fragility of working in film and TV exacerbated people reporting incidents of harassment. "Sometimes, people don't even know who their employer is. People have been contracted by a third party, they are working on SPVs [special purpose vehicles], working for an agency. And there is a real fear around going to HR [human resources]. It's not even necessarily based on a fear they don't think HR will be effective. It's because they fear things might get out of control. It's such a frightening thing to happen to you. You don't want to get on an escalator, and feel like you're being trapped in a process you can't control independently."
Tallon suggested HR representatives need to work to support employees, as well as employers. "There needs to be a shift in the way we think about HR, what HR is for and who HR is for," she said.
In this fragile workplace there needs to be a more formalised way of reporting allegations of sexual harassment, said Syed. "It's a very lonely thing, to raise a sexual harassment complaint. Nobody wants to be the sexual harassment person. It's very easy to manipulate and put pressure on these people to not make formal reports."
She continued, "If you are serious about rooting these people [perpetrators] out from an organisation or the industry, you have to take every report and you should want to do a formal process. Later on it's going to be very difficult for you to dismiss that person, or discipline that person, if everything has been off the books and minimised. I can see why employers do this, they think if there's no report, there's no problem. This is a misconception – I was dealing with a woman the other day, she made no formal report, but was still able to bring an employment tribunal claim.
"If you look at some of these big high-profile cases, often you get people accused of things, their favourite thing to say to the media is 'no one made a formal report'. It's weaponised against the victims."
Childs lamented complacency within the industry for guaranteeing safe structures for reporting sexual harassment and violence. "I wrote to all of the broadcasters post the Russell Brand report, saying I was very concerned, that I would like to meet them and we should be having a joint review of their processes… I encouraged them all to commit to CIISA, which I don't think they all had done at that stage.
"The responses I got were all, 'We're confident our processes are robust, we've got our reporting line people can complain to.' All of these things suggest complacency and not a real in-depth understanding of what it takes to get somebody to feel confident to report. I would argue an anonymous reporting line, when you don't know who you're speaking to, what is going to be done with that information and where it's going to go, is not going to be helpful."
"Sadly, I do think it goes back to the issue of gender inequality," Childs added. "Some of the people within those broadcasters that deal with these issues are fairly senior men."
Smith added that while CIISA is 12-14 months away from launching, "It will provide that circuit breaker, being that place, that one single place of accountability, where you can report behaviour that may be harmful but not criminal to a single entity that can investigate it."
'Safe to speak up' study
Bull's study draws on 18 interviewees working across the film and TV industries – 17 women and one man – who have experienced and/or spoken up about sexual harassment and violence at work since December 2017. The interviewees described 22 instances of sexual harassment, assault or violence experienced at work in this period.
While Bull maintains that her report "is definitely not the last word in the conversation, it's not the definitive version of events," she suggests that voluntary measures are inadequate, and new regulation is needed. One of her report's recommendations, the passing of the Worker Protection Act, has not come into play, and will be in force next year – this is intended to strengthen the protections available to employees at work from harassment by other employees and from third parties, such as suppliers and clients.
She makes four further recommendations for policy changes to protect workers against sexual harassment.
1. Increase the time limit for reporting sexual harassment to an employment tribunal to three years (currently three months under Worker Protection Act)
2. Ensuring that people reporting sexual harassment have legal representation and prompt access to employment tribunals
3. Banning the use of NDAs (non-disclosure agreements) in sexual harassment cases
4. Treating sexual harassment and violence at work as a health and safety issue, with enforcement from government agency, the Health and Safety Executive (HSE)