The UK's Film & TV Support Line, an initiative launched by the Film & Television Charity (formerly CTBF) and backed by the BFI, has received 400 calls in its first three months of operation.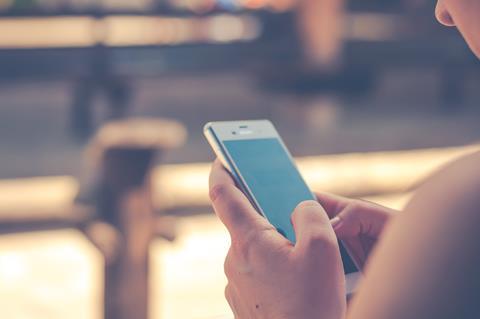 The service was set up in April this year to provide 24-hour support for film and TV industry workers, offering them a platform to receive free advice if they have been the victims of bullying and harassment, as well as on wider issues such as debt and depression.
Since the launch, the Charity reports that the key topic of conversation has been finance, with people calling looking for debt and general money advice as they face a lack of freelance opportunities, struggle with low-paying roles and redundancy, or face challenges raising finance for projects, training and equipment.
To date, there has been a gender split of 54:46 male-to-female in callers. The majority have been aged between 30 and 65, but one in four calls are from people under 30.
The Charity already offers individual grants for day-to-day expenses on a case-by-case basis to out of work film industry professionals. It gives out grants to around 600 individuals each year, funded by money primarily raised through the industry. Last year it awarded £1.1m.
A spokesperson for the Charity, Rachel Hillman, director of grants and programme development, told Screen that it had seen a significant increase in the number of applications for grants since it launched the support line, and that these were now being processed.
Hillman added that the level of response to date was in line with prior projections based on the number of calls received by similar services in other industries.
The service was first announced alongside the BFI and Bafta's new bullying and harassment guidelines, and multiple calls have also been received along those lines.
One example saw a person who had experienced sexual harassment on a film set call the line asking for both counselling and legal advice. The Charity said that the person had since got back in contact saying that, following the support provided, they were considering re-entering the industry.
Asked whether the Charity had anticipated more calls to date on the topics of sexual harassment and bullying, given the current climate, Hillman said: "It was never set up as a single-issue line. One of the key issues in the industry is loneliness, when you're a freelancer in the industry you work on productions for a period of time and then you find yourself on your own looking for your next bit of work. People really want someone they can talk to in times of need."
Hillman added that the Charity had found that the concerns voiced were rarely straightforward, and that there were often deeper issues at the root of people's career struggles. "People may call up needing financial assistance, but it may be as a result of something that has gone on it their career, they may have had a difficult experience with bullying or harassment. It's rare that someone rings up with a single problem. There is often a whole complexity of needs behind people struggling to find work."
"It was never set up just to be a line for bullying and harassment as a single issue, but we can of course speak to people if they are experiencing problems with that. We want to be responsive to the needs of the industry, we will continue to evolve the line in response to what we hear," she added.
Next steps
Hillman noted that they have received a lot of calls regarding general career advice across a variety of sectors of the industry, and while they currently don't have a structure to address that topic at this time, a provision for it is being looked into. "We want to provide a comprehensive solution and that is the next thing we'll be looking to launch," she noted.
The service is backed by the BFI with The Production Guild, Women in Film and TV, Film Distributors' Association, Pact and UK Cinema Association. It is delivered by Connect Assist, a social business with over 10 years' experience of providing dedicated helplines to charity, third sector and public sector organisations.
The Charity said the support line is funded for at least two years, regardless of the volume of calls. It is now aiming to increase awareness about the line and is working with its various industry partners on a series of initiatives to spread the word, including using internal staff emails and potentially including the support line number on production call sheets. The organisation is also planning to promote the service to a wider section of the industry using a paid-for social media campaign run through its own channels.
"We want to make sure everyone that needs it [the service] can get access to it," commented Hillman.
The number for the Film & TV Support Line is 0800 054 00 00.