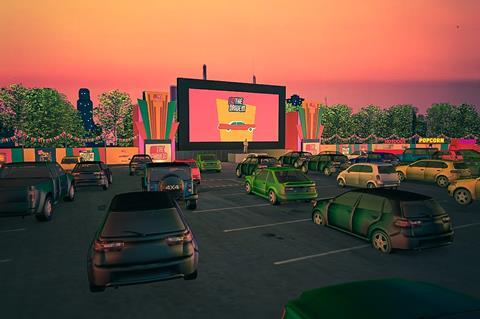 Exhibition body the UK Cinema Association (UKCA) has launched a set of safety guidelines for drive-in cinemas, which are allowed to open in England from today (Monday, June 15).
The document was prepared in consultation with the Department for Digital, Culture, Media and Sport (DCMS), the BFI, the Screen Sector Task Force, the Independent Cinema Office, Bectu, Public Health England, the Health and Safety Executive, and the devolved nations.
It sets out practical considerations to create safe workplaces for workers, customers and visitors during the Covid-19 pandemic.
The document says that UK drive-in operators "need to carry out an appropriate Covid-19 risk assessment, just as you would for other health and safety-related hazards."
This should consider workplace safety, especially for workers in contact with a large number of customers; and expected interactions between customers during an event.
The eight sections to the report, which is available on the UKCA website, include 'Thinking about risk', 'Who should go to work', 'Social distancing at work', and 'Cleaning drive-in cinemas'.
In the PPE part of the document, it reiterates current UK government guidance that face coverings are optional and not required by law, but says employers should support workers in using them should they choose to.
Indoor cinemas are currently scheduled to reopen from July 4 in England, with a document about best practice for exhibitors expected from the UKCA this week.