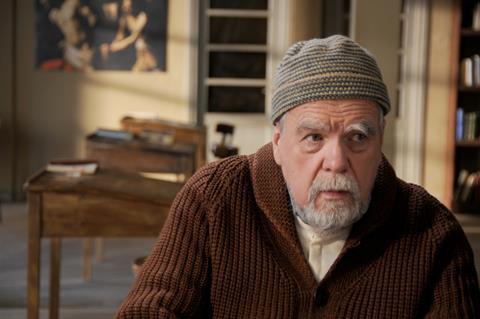 French-British actor Michael Lonsdale, who is best known internationally for his role as the James Bond villain Hugo Drax in Moonraker, has died at his home in Paris at the age of 89.
Lonsdale was born in Paris to an English army officer and French-Irish mother and spent his childhood in Guernsey and then Morocco, where his father was interned during World War Two.
Upon returning to Paris after the war, Lonsdale took acting classes and broke into theatre and then cinema and TV, working prodigiously in all three arenas thoughout his career.
He clocked up more than 250 film and TV credits from the mid-1950s onwards, working with directors such as Luis Buñuel, Jean-Pierre Mocky, Marguerite Duras, François Truffaut, Orson Welles, Jean-Jacques Annaud, Steven Spielberg, Claude Sautet, Bertrand Blier and Claude Chabrol.
His fluency in English also saw him appear in a number of international productions including The Day Of The Jackel, for which he was nominated for a Bafta for best supporting actor in 1973, Moonraker, The Name Of The Rose and Munich.
Most of his life and career, however, were spent in France, where he won the César for best supporting actor in 2011 for his performance as an elderly Catholic monk in Xavier Beauvois's Of Gods And Men.