Hex Studios, the Scotland-based horror studio that launched in 2017, has wrapped filming on supernatural horror feature Automata.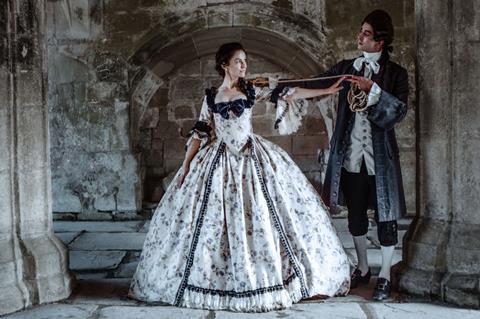 The company's latest production is from writer-director duo Lawrie Brewster and Sarah Daly. It centres on a historian who is called upon to authenticate a legendary clockwork doll which is discovered in the basement of a Scottish mansion. As he investigates the item's history, the malevolent forces surrounding it are awakened.
The film stars Hex regulars Jamie Scott Gordon (The Black Gloves) and Alexandra Nicole Hulme (Girls) alongside Erich Redman (The Danish Girl), Jonathan Hansler (The Devil's Business) and rising star Victoria Lucie (Dartmoor Killing).
Automata is the third feature produced through Hex's four-picture slate deal with UAE-based Dark Dunes Productions, which is the primary finance partner, with Hex Studios' distribution wing Hex Media providing additional financing through its pre-sale distribution agreement.
It is a co-pro between Hex Studios and Dark Dunes in association with Needle's Eye Productions, 7 Toes Productions and executive producers Sultan Saeed Al Darmaki, Charles Stiefel, Nick Ford, Greg Orsi, Bill Eikost and Richard Pate. The film is slated for release in December 2018.
The filmmakers from Hex will be attending next month's Cannes market to seek distribution for the project. The company's slate also includes horror anthology For We Are Many and psychological thriller The Black Hare.
Hex Studios CEO and Automata director Lawrie Brewstar commented: "We're seeing the beginnings of a golden age of horror right now, with films like Get Out and The Shape Of Water sweeping the Oscars, and smart horror films showing big returns at the box office. It's an exciting time to be in the genre, and I think the perfect time to make a film like Automata."
"With each of our films, we aspire to create something original, bold and iconic, with a subversive edge that provides commentary on some aspect of culture, society or humanity," added Sarah Daly.
Hex Studios' Fife-based facility features a green-screen studio, sound recording facilities and a special-effects workshop.